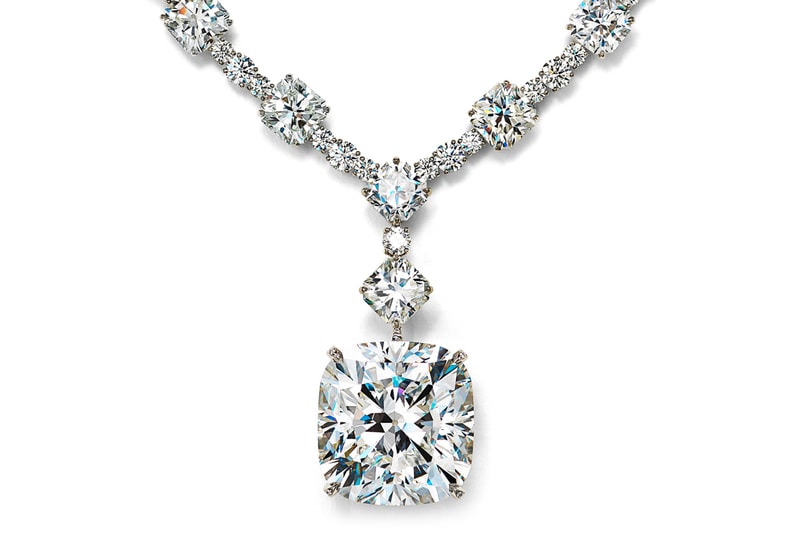 LVMH-owned Tiffany & Co. is betting big on high jewelry. Recently, the American jeweler held its first "Diamonds and Wonders" high jewelry event in Park City, Utah, showcasing that it aims to grow its division in the future.
CEO Anthony Ledru sat down with WWD to discuss the brand's upcoming plans for a global rollout of experiential sales events that highlight the imaginative designs to elevate Tiffany's pieces in the high jewelry space. In January, LVMH's 2022 annual earnings report saw Tiffany double its revenue in high jewelry. In response to the high jewelry collection that kicked started it all Ledru said, "We basically took our blue boxes to the world. In 2021 it was the first time Blue Book was international [in more than a decade], it went to Shanghai, which was a big success. This year will be back in New York City [at the company's renovated Fifth Avenue store] — and it will be a traveling collection. The world has changed and it's something we will continue to accelerate in the coming months."
At this year's "Diamonds and Wonders" event, Tiffany showcased a "cross-section" of assorted pieces with a major emphasis on white demands including a necklace set with 100-plus carat stone cut to the same proportions of the iconic yellow Tiffany Diamond. The event travels to Shanghai on April 13 with a follow-up event set to occur in Sydney. Ledru pointed out that it is the white diamonds that truly hold Tiffany's history.
In regards to how the high jewelry has boomed so quickly, Ledru shared, "They are everywhere — they used to be in the U.S., Singapore, the Middle East. Now high jewelry clients are in Paris, London, everywhere — more than before. I believe the creation of wealth over the last 10 years has been extraordinary." He added, "There is a strong appetite toward high jewelry and Tiffany was perhaps a bit sleepy in the past but we have gone from one [collection] to multiples of one." Amongst the most popular designs are Tiffany's Schlumberger collections which have now become a focal point for many of the brand's high jewelry sales. In order to continue to grow the sector, Ledru's plans for the plans ensure that the jeweler continues to be "a magical place that brings the dream" across all demographics. As for high jewelry consumers, he groups them into two types of consumers, "One are purists and interested in heritage. They want to be part of that club of brands that own heritage with a clear style, and there are four or five brands in the world." He continues, "The second [group] is new — they are younger and buy in a cool way. They are in China, parts of Southeast Asia, and other parts of the world — they buy high jewelry from fashion brands. So it's Tiffany's cool factor that appeals to them."
By understanding the consumption values of each party, Ledru can move forward with his business plan to ensure that Tiffany still remains a special brand amongst jewelery buyers.
In case you missed it, new luxury accessories brand Oushaba transforms e-waste into fine jewelry pieces.
Click here to view full gallery at Hypebeast