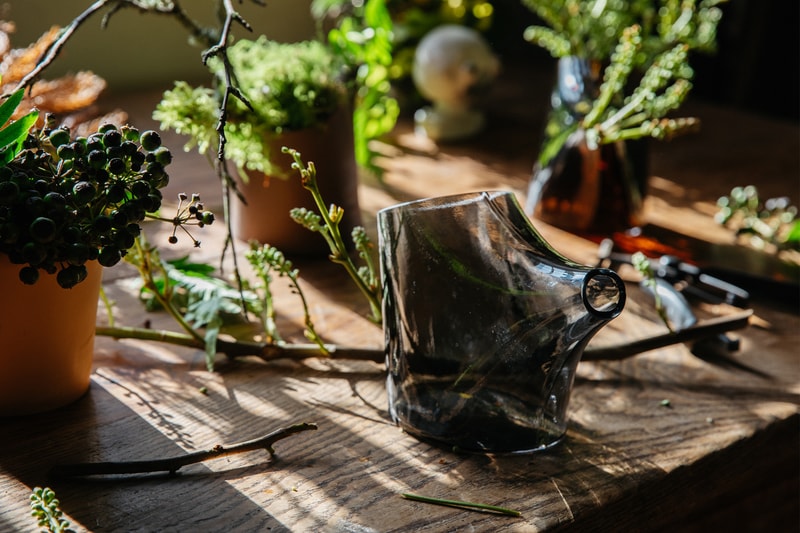 During Milan Design Week, Italian contemporary design house Anest Collective hosted a special, synergetic exhibition celebrating the unveiling of J.HILL's Standard and Aldo Bakker's unique vessel collection.
Anest Collective opted to act as the platform through which artist Aldo Bakker and artist collective JHS could showcase their latest project. The brand has long supported not only their own designs but also the work of other artists in the community. The highlight collection, Pot Variations, explores the simultaneously utilitarian yet sculptural elements of mundane vessels.
Each of the vessels showcased in this exhibit possess their own characteristics and identity. Every piece was intricately handcrafted, placing a focus on the art and heritage of glassmaking in Ireland, something that J.HILL's Standard strives to share with the masses.
The entire range is multi-disciplinary and entails mixed materials, from blown and kiln cast glass, to brass, stone, and porcelain. Each of the multi-functional pieces is a reminder that practical objects can take on an essence of beauty as well, transcending beyond just utility.
Anest Collective, Bakker, and J.HILL's Standard all portray shared values of freedom of expression through high-quality artwork. The Pot Variations, from "HopStep" pots formulated to hold liquids, and "Moustache" — an abstract ashtray, to "Cloud" — a glass pipe, all share the fine-tuned qualities that the three makers unite upon.
Pot Variations is now on showcase at the Anest Collective Showroom.
ANEST COLLECTIVE Showroom
Via Montenapoleone 17, 2nd Floor
20121 Milano MI, Italy
+39 0209 940588
In case you missed it, Stefano Boeri Interiors Creates "Floating Forest" for Timberland.
Click here to view full gallery at HYPEBEAST