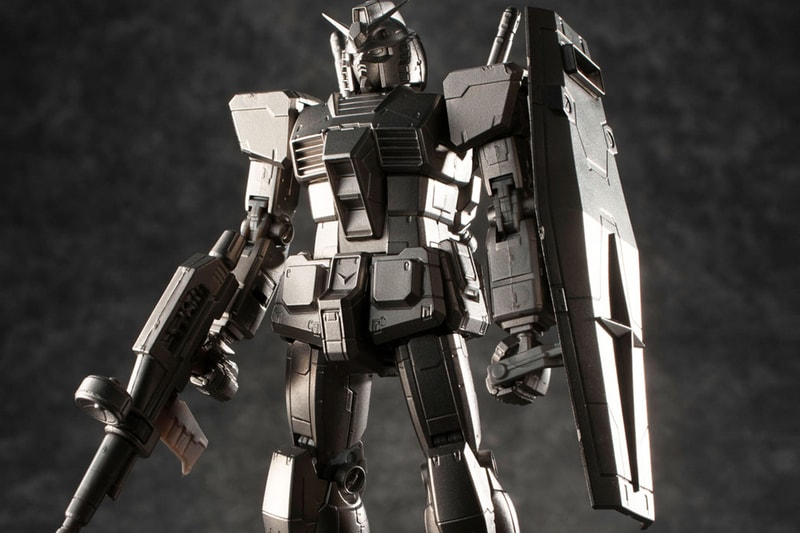 Back in 2020, Bandai created one of its most novel Gunpla kits ever made, using a material called "Gundarium" to craft a kit for the legendary RX-78-2 and now, the $2,000 USD collectible is finally restocking. Returning in celebration of the mega franchise's GUNDAM NEXT FUTURE event, the Gundarium kit will be available for online orders later this week.
If you've missed it the first time around, the entire Gunpla set is crafted in a special alloy named after the very fictional metal used to build the RX-78-2 in the original anime series. The real-life version consists of high-purity titanium, aluminum, and a rare-earth material named yttrium, all combined together through a process called sintering. The end product is a metal alloy that gives off a sleek, metallic black sheen while retaining a rock-like surface, making the special edition drop truly unique.
For those interested and with $2,000 USD to spare, you can order the Gundarium RX-78-2 Gunpla kit over on Bandai's website from June 24.
In other things collectible, Hot Toys and Hasbro have released their latest Star Wars replicas for Obi-Wan Kenobi.
Click here to view full gallery at HYPEBEAST