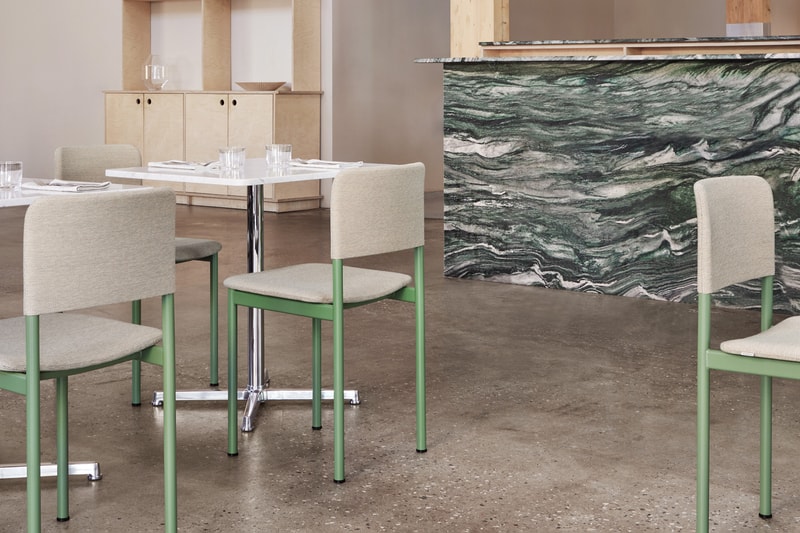 As we hurtle further into the climate emergency – it is essential for designers to view aesthetics and environmental impact as equally important factors. With that in mind, Scandinavian brand Fredericia has teamed up with British design legends Edward Barber and Jay Osgerby (aka Barber Osgerby) for a new collection, which on face value oozes simplicity, but in reality, is the result of several years of research into crafting something truly futureproof.
Named "Plan", the collection encompasses chairs and a table. Aesthetically, each appears simple yet thoughtful in its form – typical of both the brand and the studio's signature styles. The designers were keen to create something that was elegant while innovative, combining the best in current design with a view to the future. In doing so, they created pieces that are intended to exist within the circular economy. To do so, they ensured that the designs could be disassembled, allowing for repairs and recycling of specific parts. Tables have been crafted from material by fellow Scandinavian brand Kvadrat, which is named "Really", and sees end-of-life textiles upcycled to create solid surface materials.
Across the collection, natural materials are prioritized, alongside silhouettes that the studio describes as "unpresuming". Details come through in upholstery, with texture seen across fabrics and leathers, and the natural markings in the wood. "The Plan chairs and tables have expanded the scope of the Fredericia collection while staying true to the values we share: clarity of design, good materials, human empathy, and strength that endures. It is what sustainable design is made of," says Rasmus Graversen, Head of Design at Fredericia.
"Fredericia is renowned for its impeccable craftsmanship and this has led to a great partnership. Together with Fredericia's skilled team, we have made a new collection -made with care, using the best materials, designed to last," Barber Osgerby adds.
Barber Osgerby's Plan collection is available to order now through Fredericia. In other design news, take a look around the new studio of designer Andrés Reisinger.
Click here to view full gallery at HYPEBEAST