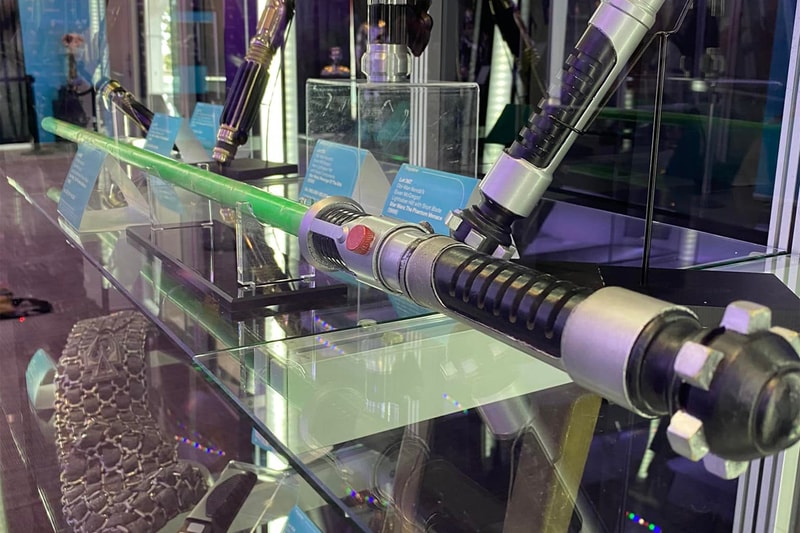 Disney+'s latest Star Wars series Obi-Wan Kenobi may just have wrapped up with its season finale, but a diehard fan will now be able to tap into the once Jedi Master's legacy whenever they want after making the winning bid on Ewan McGregor's original lightsaber prop from 1999's The Phantom Menace, which sold for a staggering $125,000 USD over at Propstore's latest live auction. Pictured above, the lightsaber includes the detailed hilt of Kenobi's trusted weapon along with the green prop blade used when the team was shooting the cult classic.
While the six-figure sum is staggering in itself, the amount was no doubt elevated by the recent success of Obi-Wan Kenobi, which saw McGregor reunite with long-time friend Hayden Christensen to flesh out the two characters' stories between Revenge of the Sith and A New Hope.
Aside from the prop lightsaber, Propstore's auction also included a handful of other iconic Star Wars items, such as an Imperial Guard helmet from Return of the Jedi, a Yoda skin display inspired by his look from The Empire Strikes Back, a Cantina band member mask, and an X-Wing model used to film A New Hope which sold for an incredible $2.3 million USD.
To check out more of Propstore's offerings, you can head over to the company's Facebook page.
In other related news, both McGregor and Christensen hope for a second season of Obi-Wan Kenobi.
Click here to view full gallery at HYPEBEAST