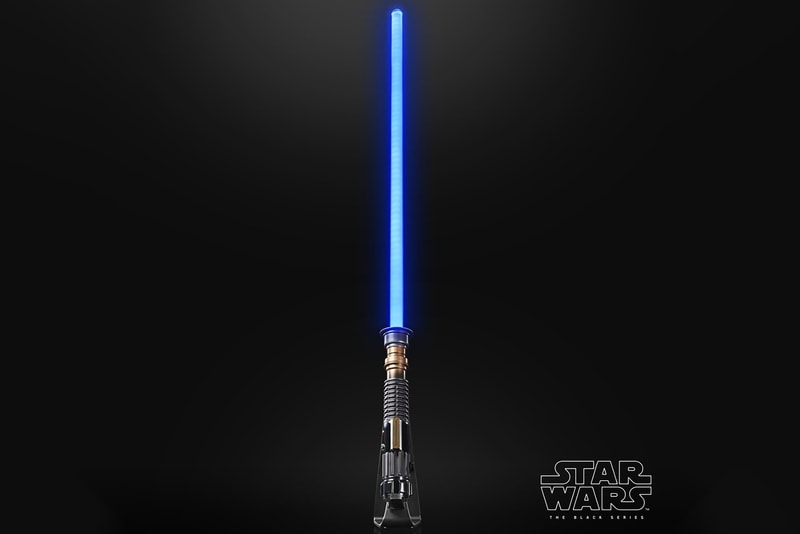 Hot Toys Japan and Hasbro have just released three new Star Wars products as part of its Obi-Wan Kenobi BLACK Series. Released are high-end, 1:1-scale models of Darth Vader's helmet, Riva Sivander's double-edged lightsaber, and Obi-Wan Kenobi's lightsaber.
Each of the lightsabers features grip activation with light-up action and sound effects and has motion sensors for a realistic response when used for play combat. Riva's lightsaber can be taken apart for left and right blade use, and when combined, is a total of 198cm in length. Both versions' light blades can be removed so that the handle can be displayed on their dedicated pedestals.
Darth Vader's helmet features a jet-black, high-finish paint job where parts like the hood, mask, and collar can be removed and fitted using magnets. This 1:1-scale helmet can actually be worn where the wearer can make use of the installed SFX which replicates Darth Vader's breathing sounds.
All three items are set for an October release with Obi-Wan Kenobi's lightsaber, Riva's lightsaber, and Darth Vader's helmet priced at ¥39,000, ¥85,000, ¥24,000 JPY (approximately $300, $640, and $180 USD), respectively. Head over to Hot Toys Japan to see the full list of BLACK Series items.
In other toy news, Hot Toys unveils 1/6th Dead Strange from Doctor Strange in the Multiverse of Madness.
Click here to view full gallery at HYPEBEAST