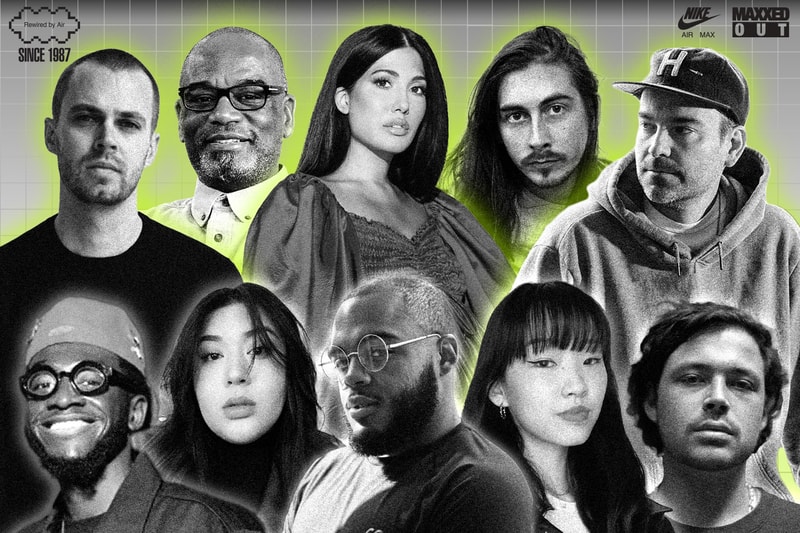 Nike has always been on the forefront of innovation, from its technically driven products, futuristic outlook on sportswear culture and ability to inspire young creatives to reach beyond the boundaries of their imagination. In celebration of this year's Air Max Day, Nike School: Chicago (NS:C) is creating the Air Council - a program centered around exploring what innovation means with five of its past participants. The aim of the program is to foster the next generation of creative thinkers by connecting them with Chicago's creative elite who are leaders in the industries of film, design, communication, community, and fashion, and will guide the participants through a specially curated six-week program involving learning experiences such as portfolio reviews, real world adaptations, design challenges and networking opportunities. The program will culminate with a capstone presentation from each participant, as well as an Air Summit that will open the experience to Nike members in Chicago with a series of panels and discussions across the city.
Nike School: Chicago and the Air Council
The school was launched in April of 2022 as a way to reconnect with Chicago's creative community after a period of reduced collaboration during the pandemic. NS:C's mission since its inception is to "provide equitable access to creative and educational resources in order to create work that informs and transforms the future of sport, culture and local communities." NS:C is open to all Nike members in the Chicago community and past sessions have focused on Storytelling, Design, Visual Arts, and Innovation. The Air Council program is one of NS:C's most ambitious initiatives yet – five participants from this past year have been paired with industry leaders who will mentor them to become innovators in their respective fields. Air Council mentors consist of film director Austin Vesely, Struggle Inc. founder Cody Hudson, designer Benjamin Edgar Gott, Pensole Lewis College founder D'Wayne Edwards and AZEEZA founder and designer Azeeza Khan.
Meet the Mentors and Mentees
Korean-American filmmaker Gracie Koh, who is passionate about 3D animation and cinematography, will be mentored by director Austin Vesely, known for directing Slice, a comedy feature that starred Chance the Rapper. "I want to walk out of this program having learned new methods of system building for my own creative journey," Koh said about heading into the program. "Above all, I want to inspire others and help support those I meet through my own creative work, insight, and friendship."
Oluwaseyi Adeleke, aka Olu, a graphic designer, is paired with accomplished creative Cody Hudson who has previously completed projects with Nike. "It feels a bit surreal to have been selected for this curriculum," Adeleke explains. "My brand, prgrssn, is extremely inspired by Nike and its focus on heritage and storytelling. Every kid who grew up loving the brand has always wanted to create with Nike as the foundation, so this is a childhood dream come true."
Artist James Langford will learn innovation in communication with mentor Benjamin Edgar Gott, co-founder of the influential blog THE BRILLIANCE! and founder of An Object Company. "My work is innovative in a literal sense," Langford explains when asked how his work connects to innovation. "I am often using cutting-edge technology that typically exists in an industrial setting, at a much more localized scale to make art and design objects. But to me, the more important part of what I do is the research and highlighting of these processes, helping my viewers to think more critically about the products they consume."
Steven "Tuck" Tucker, who works in digital marketing, will shadow Pensole Lewis College Founder D'Wayne Edwards, one of today's most influential figures in footwear design and design education. "Getting to work with D'Wayne is like getting to train with Lebron: life-changing," Tucker says about the opportunity. "This is special, I feel it. I'm gonna listen and watch the OG [Edwards] work through this process. Many people would be lucky to be in the position I'm in."
Lastly, designer Diana Almanza will be mentored by Azeeza Khan to discover innovation in fashion. Khan will guide Almanza by sharing her experiences founding and scaling her own company and partnering with brands like Nike. "At NS:C, I was immediately met with so much inspiration from a new community full of creatives that I could identify with, Almanza said of her time at the school. "Nike and the Chicago creative community in and behind this program have been extremely welcoming and supportive which has allowed me to grow confidently as a creative."
Programming/Curriculum
The Nike Air Council program runs for six weeks from April 3 until the week of May 8, and will focus on innovation in the disciplines of inspiration, design, operations, production and presentation. The curriculum is specifically personalized for each mentee who will also receive curated activities from their mentors. To create an immersive experience, each participant will take part in hands-on workshops, lectures, deep research and design challenges. Discussions amongst participants and hosts about innovation, technology and culture within each respective industry will also take place weekly. During the program, the Air Council will head to Nike World Headquarters in Beaverton, OR. The two-day experience will immerse the group in the history of Nike Air and educate them on the innovation process from concept to final product. The experience from this visit plays a key role in their curriculum and the learnings gained from the program.
Nike Air Summit
Nike School: Chicago and the Air Council's curriculum provides a platform for young creatives to push themselves beyond their own imaginations and artistic capabilities. The Nike Air Summit brings all these things together in a celebration that clearly defines the brand's connection to innovation and opens up the experience to the Chicago creative community. The Air Summit will be a day long program, this June, focusing on various facets of innovation workshops, immersive experiences and panel discussions.
For upcoming content on the Air Council, follow along @nikechicago and become a Nike Member today for access to the upcoming Nike Experiences.
Click here to view full gallery at Hypebeast