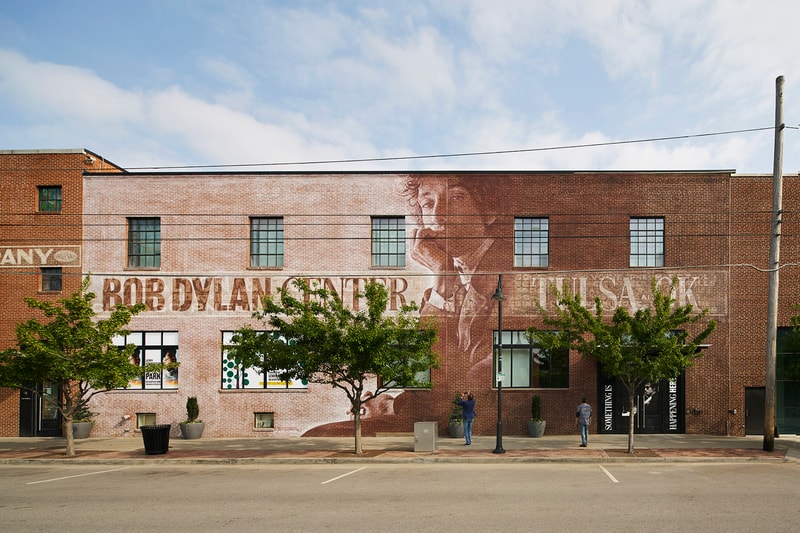 US practice Olson Kundig has unveiled the new "Bob Dylan Center" in Tulsa, Oklahoma, which is dedicated to the life and works of the American singer-songwriter and contains over 100,000 objects from his archives.
Led by Alan Maskin, principal of the firm and a big Dylan fan, the project aims to showcase the musician's influence across multiple art forms and decades. For Maskin, it was important that the center catered to three kinds of museum visitors: those who skim through exhibitions quickly, those who like to more time looking around in a bid to learn something new, and those who arrive with a wealth of knowledge already, but who will spend hours forensically examining the information on offer.
"It was so vital we got everything right, as there are people who are real 'Dylanoligists', and who literally know every detail of his life," Maskin said. "We were doing this project about Bob Dylan – the rock star of rockstars, and we couldn't go down in history as the ones who messed that up."
The building itself – a former factory on Tulsa's Reconciliation Way – informed the design too. Decisions were made, particularly in terms of its facade, from the perspective of seamlessly integrating the architecture into its existing landscape, while still being impactful.
Upon arrival, visitors are met with a large-scale mural of Dylan, based on a rarely seen photograph taken by renowned photographer Jerry Schatzberg in 1966. Rendered only in white paint, Maskin says that the intention of the mural is for it to blend in with existing building features and brickwork.
Inside, the entrance features a 16-foot-tall metal sculpture designed and made by Dylan in his studio, to quickly inform visitors that his creative practice went far beyond music. Moving through the space, there is an immersive film experience made up of archival music and film, directed by Jennifer Lebeau; a studio where visitors can listen in on some of Dylan's recording sessions; and an area that digs deep into some of his most famous songs, such as "Like a Rolling Stone and "Chimes of Freedom". A jukebox curated by Elvis Costello Costello features a playlist of over 100 originals, covers, and tracks related to Dylan, and an interactive archive includes handwritten notes and letters, artwork, and memorabilia. A staircase leads upstairs to a space named "The Parker Brothers Gallery", which will explore the work of other creatives.
Other architecture projects recently unveiled include Google's self-designed campus in Silicon Valley, which features a "dragonscale" roof made of 90,000 solar panels.
Bob Dylan Center
116 E Reconciliation Way
Tulsa, OK 74103
HYPEBEAST Design offers a platform for projects to be featured. For more information, please email design@hypebeast.com.
Click here to view full gallery at HYPEBEAST