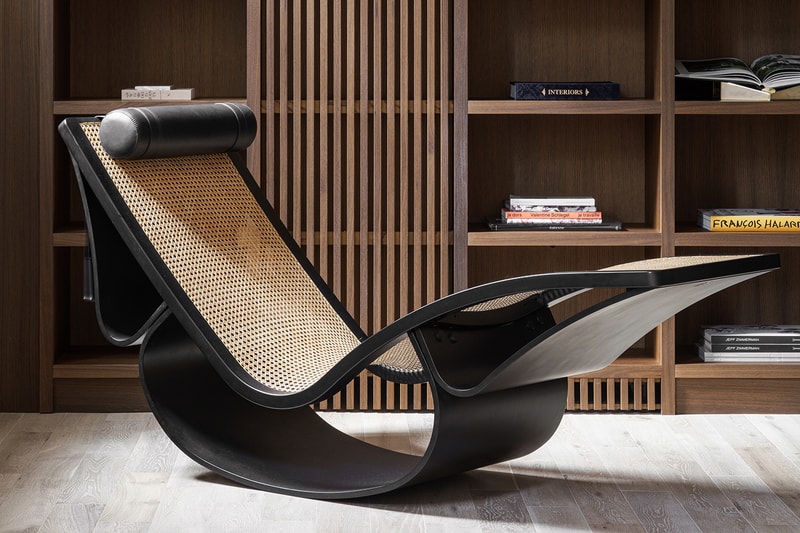 A collection of furniture by famed Modernist architect Oscar Niemeyer has gone on show in London, in an exhibition that celebrates his legacy and contribution to Brazilian design.
The solo exhibition at The Invisible Collection's London outpost "The Mews" spans Niemeyer's designs for desks, lounge chairs, ottomans and sofas. Each has been reissued by the Brazilian brand ETEL, and can be purchased from the gallery or online. The collection ranges from signature pieces, such as his "Rio" chair, to works from Niemeyer's "On" collection, which he devised after becoming frustrated with the style of furniture on offer in the 1970's.
Anna Zaoui and Isabelle Dubern-Mallevays, co-founders of The Invisible Collection said:
"We are thrilled to be unveiling this exhibition of designs by Oscar Niemeyer, whose distinct style and extensive oeuvre have had such a significant impact on design in the 20th century. His use of bold free-form curves opened up a unique approach to contemporary architecture."
Niemeyer was born in Rio de Janeiro in 1907, and his career in architecture began in the practice of modernist architect Lucio Costa. When the mayor of Belo Horizonte commissioned Niemeyer to design public buildings for the city's Pamphula region, his name became well-known internationally, and over the course of his career, he gained recognition for being one of the key pioneers of Modernist architecture. He has become best-known for his design of civic buildings for Brasília, a planned city that became Brazil's capital in 1960, as well as his collaboration with other architects on the headquarters of the United Nations in New York.
Both Niemeyer's buildings and furniture take inspiration from the natural landscape and human form – informing sweeping curves and free-form shapes.
"Niemeyer's designs provide an insight into the distinctly unique and compelling facets of Brazilian design," the Invisible Collection said. "Born out of an unprecedented sequencing of European, African and tropical influences - the local environment and social context have organically determined the DNA of Brazilian design."
The collection of Oscar Niemeyer furniture will be on view by appointment at The Invisible Collection's headquarters until mid-June.
The Invisible Collection
2-4 Huntsworth Mews
London, NW1 6DD
HYPEBEAST Design offers a platform for projects to be featured. For more information, please email design@hypebeast.com.
Click here to view full gallery at HYPEBEAST