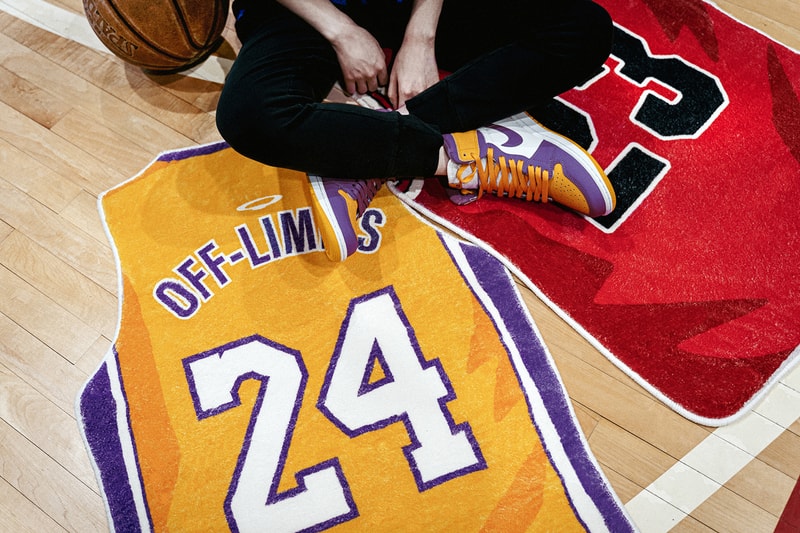 Envisioning home fashion for the streetwear crowd, TZ Wang, founder and lead designer of Rugs51, incorporates imagery from sports culture and street style on the eclectic My World collection, an assortment of customized floor rugs inspired by pop iconography and beyond.
Wang's quirky dopamine-producing caricatures brighten the smallest of rooms — a stark contrast to contemporary home decor often packaged as minimalist, clean and sterile. My World conjures elements of mysticism to elevate modern living spaces with a sense of whimsy, from maneki-neko, a Japanese cat figurine believed to bring good fortune, to an alien-like dragon with three eyes and personified flower motifs framed mid-smile. Full-size car plates and jersey designs capture fragments of Americana, consolidating larger-than-life phenomenons into playful talking points in the living room, bedroom and spaces requiring a pop of color and personality.
My World leans into campy imagery with splashy screen prints, drawing influence from sports, Asian imagery and pop culture — even the likes of pantry and closet staples. Rugs51 signature plate rugs are available in four states and provinces — California, New York, Florida and Ontario — with the option to customize bespoke slogans upon purchase.
"As a designer who is proud to be quirky and different, I found that there were limited options for original-designed rugs to go with my posters, sneakers, and toy collections," explains Wang. My World's colorful interpretations of the world at large elevate rooms dedicated to guilty pleasures and fandom — a cheeky marriage of pop culture and home fashion.
The My World collection drops later this June worldwide on Rugs51's website. Check out the collection of custom-designed rugs above.
Click here to view full gallery at HYPEBEAST