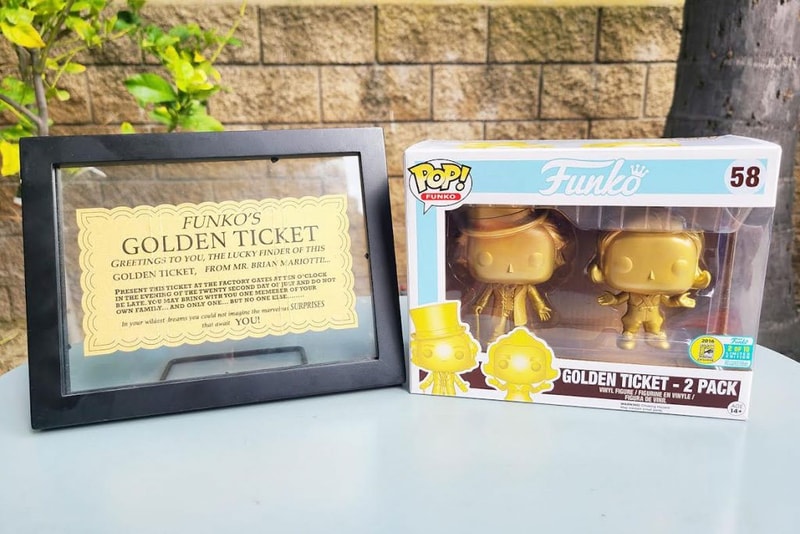 According to a report from Kotaku, a man in Glendale, California completed the first known six-figure purchase of a Funko Pop! for $100,000 USD cash. For the uninitiated, Funko Pops are big-headed vinyl figures often modeled after figures from cartoons and pop culture. The Pop! figures feature characters from Muhammad Ali to Baby Yoda to Chester Cheetah from Cheetos.
The vinyl figure set in focus is part of an ultra-rare Willy Wonka collection that contains two golden figures depicting Willy Wonka and Veruca Salt. Only four figures were reportedly distributed as part of a San Diego Comic-Con raffle through gold tickets found inside candy bars.
To the naysayers who question the rationality of spending this much on a plastic toy, the collector known online as Grailmonster responds by saying, "I'm sure the first $100K Pokémon purchase looked really stupid, and the first $10K comic book buy, etc. It's all relative."
"No one is supposed to understand it. I truly enjoy it more than any hobby I've ever had," Grailmonster continues. "I love the lore around the rare pieces. Pieces like Clockwork Orange, Freddy Venom, Beatles reject set, etc. have such fascinating stories behind them... As far as I'm concerned, I'm not buying toys, I'm chasing stories."
In other news, Green Goblin receives a deluxe One:12 collective action figure.
Click here to view full gallery at HYPEBEAST