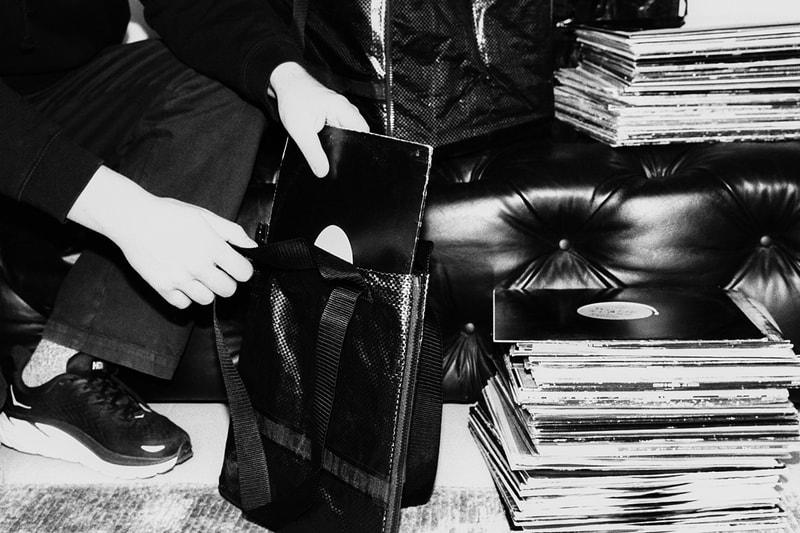 Swedish giants IKEA and Swedish House Mafia have unveiled their inaugural collaboration, introducing a collection of homeware, interior solutions, and accessories such as the iconic FRAKTA bag that aims to provide "music producers, DJs, and all creators with limited means but unlimited creativity" music and home-related concepts.
Looking at the functional needs of music lovers and creators, Swedish House Mafia has taken the IKEA FRAKTA bag and given it an apt remix, creating three iterations ranging from a bag for cables, cords and other accessories, a laptop bag, and one larger bag that can hold up to 100 vinyl records.
Speaking on the collaboration, Swedish House Mafia said, "FRAKTA is one of those IKEA classics that everyone has. We wanted to do our take on it from a music creation perspective depending what type of gear you carry with you on the go. Our different takes on the bag are themes shared for the whole collection. All items in the collection have a timeless theme with a distinct trace of our DNA." Friso Wiersma, in-house designer, IKEA of Sweden, added, "It had been a dream for the guys to make a FRAKTA, but they wanted to add something more to it. Talking about functionality and how they would use it in their daily life, it became clear that we wanted to solve different problems -- and that we couldn't do it all in just one bag style."
In addition to the trio of FRAKTA bags, Swedish House Mafia and IKEA will unveil a range of homeware and interior solutions products that have all been reworked by the DJs. Debuting at IKEA Festival at BASE in Milan on June 9 for Milan Design Week 2022, the collection will feature more than 20 pieces and smart home furnishings that aim to "explore the topic of music and creativity at home to make the everyday life easier."
Swedish House Mafia's IKEA collection -- comprising all the items -- will launch later this fall. Take a look at the FRAKTA bag collection above.
Elsewhere in the design world, London's Lee Broom has unveiled his "Divine Inspiration" lighting collection.
Click here to view full gallery at HYPEBEAST