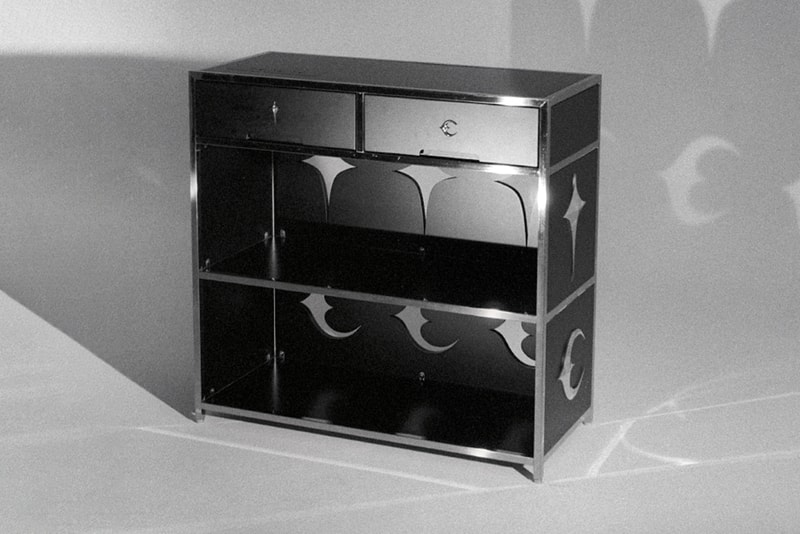 Streetwear label THUG CLUB has announced its initial entry into the domestic furniture category, with the launch of a new furniture line.
As a first item offering, the brand has presented a "Hot Box" dresser for consumer purchase. The sleekly painted, black item features two top drawers and two open-space shelving units. Hardware includes two molded "TC" logo handles for the drawers, while the back wall of the dresser contains six cutout logo graphic placements.
To accompany the launch, the brand released a supporting video on its Instagram page, showcasing a female model smoking a cigarette and leaning against the item.
In the above video, the model's lingering cigarette smoke whirls around the graphicized "TC" logos that are etched into the furniture – creating a smoky haze of mystique surrounding the brand and its first foray into the home goods market.
THUG CLUB's new furniture line is currently available, with its "Hot Box" item retailing for $7,330 USD on the brand's website.
In other news, Dior and ERL's new capsule collection showcased "California Couture" for Spring 2023.
Click here to view full gallery at HYPEBEAST