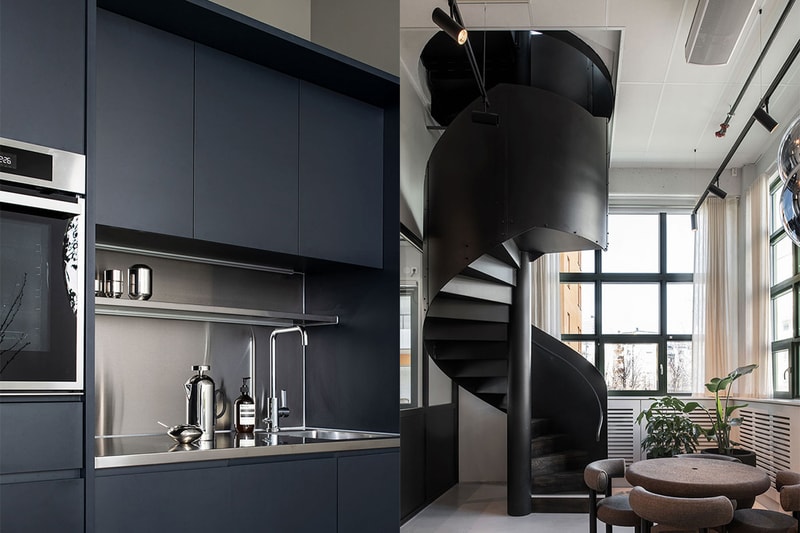 British designer Tom Dixon has revealed the first in a series of experimental co-living and co-working spaces, which will adapt to the ever-changing needs of residents. The first of the seven housing projects, collectively titled "Unity", has been unveiled, with the rest expected to complete by 2023.
The Unity concept has been designed in response to a brief set by the Unity housing company, and with students, freelancers, families and travellers in mind, Dixon and his "Design Research Studio" began to examine the current demands of the housing market. They found an overwhelming need to provide a feeling of community, along with multipurpose spaces and high-quality interiors proved prevalent. "Lower cost does not necessarily mean less design value," he said.
The first building, located in the area of Hammarby Sjöstad of Stockholm, has seen a former factory transformed into 140 studio apartments and 200 co-working spaces. Each apartment has been decorated with a palette of warm colours and durable materials and is available in multiple layouts to suit a multitude of tenant needs.
The space-saving kitchen units and storage cupboards are modular, meaning that they can be arranged in different layouts depending on preference. Furnishings are taken from Dixon's oeuvre, from his Spot and Press lights to his stackable Slab chairs.
Sustainability was a major consideration, too. Opting for materials that are premium and long-lasting, Dixon, for example, used cork – which is recyclable and fully carbon-negative – for much of the lobby's surfaces. Kvadrat's Melange Nap fabric is used across the scheme and is an extremely durable material that features a distinct graphic pattern across its surface.
"A key element in our thinking is that the future is going to have to become more cooperative. For us to be able to achieve higher specifications, sharing becomes the solution," Dixon said. "Unity is a step towards addressing some of these fundamental issues or capturing the opportunity to re-think affordable housing with top quality services, spaces planning and community building."
In the months to come, spaces will open across the rest of the Nordics. Two further locations in Stockholm are expected to complete this year, along with two Finnish locations in Helsinki and Tampere respectively. Next year, a space will open in Malmö, Sweden, and Aarhus, Denmark.
Elsewhere in architecture, and on a slightly larger scale, Herzog & de Meuron has finally unveiled its new campus for London's Royal College of Art, following a £135 million (approximately $168,613,650 USD) construction project.
HYPEBEAST Design offers a platform for projects to be featured. For more information, please email design@hypebeast.com.
Click here to view full gallery at HYPEBEAST