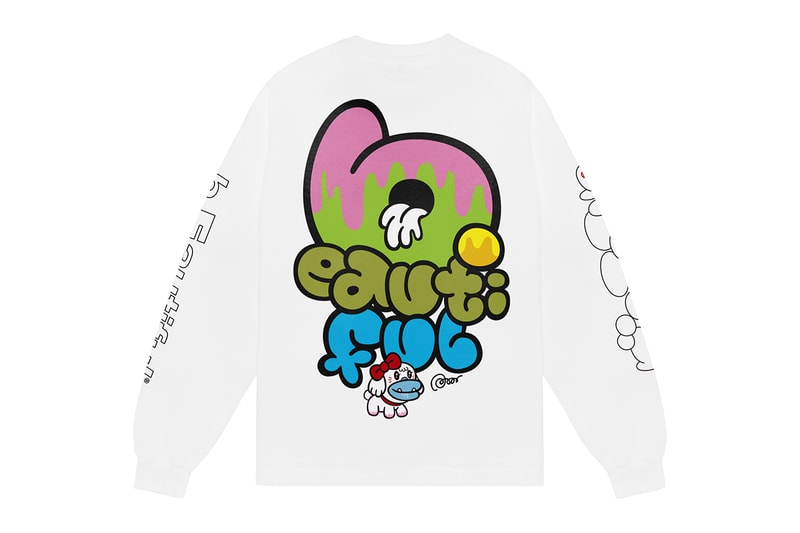 After coming together with Masako Hirano to celebrate GASBOOK's 25th anniversary, b.Eautiful has now tapped Hideyuki Tanaka for its latest release. The Tokyo-based designer, the art director, animator, and multidisciplinary creative, is known for his distinct visual style, inspired by American cartoons and early mangaka such as Osamu Tezuka and Fujio Akatsuka. The influence of 70's-90's Japanese manga, 80's-90's Japanese culture, European and American subcultures resulted in Tanaka's unique sense of cuteness in the 21st century.
Mainly working on a wide range of character designs, video designs, and directions for TV programs, commercials, games, advertisements, music, and PVs, Tanaka's FrameGraphics studio introduced OH! Super Milk-chan. The original anime was animated by Studio Pierrot and directed and produced by Tanaka himself, becoming a classic in both Japan and America.
b.Eautiful's collaboration with Hideyuki Tanaka resulted in the limited-edition Milk Chan T-Shirt and Alien Long Sleeve Shirt emblazoned with bright and bold graphics. The colorful designs are expressed with defined lines and striking colors that build on Tanaka's designs.
The Hideyuki Tanaka capsule collection will be available via b.Eautiful and at select retailers October 18.
For more contemporary fashion, HUMAN MADE and UNDERCOVER ready a second "LAST ORGY 2" collection.
Click here to view full gallery at HYPEBEAST