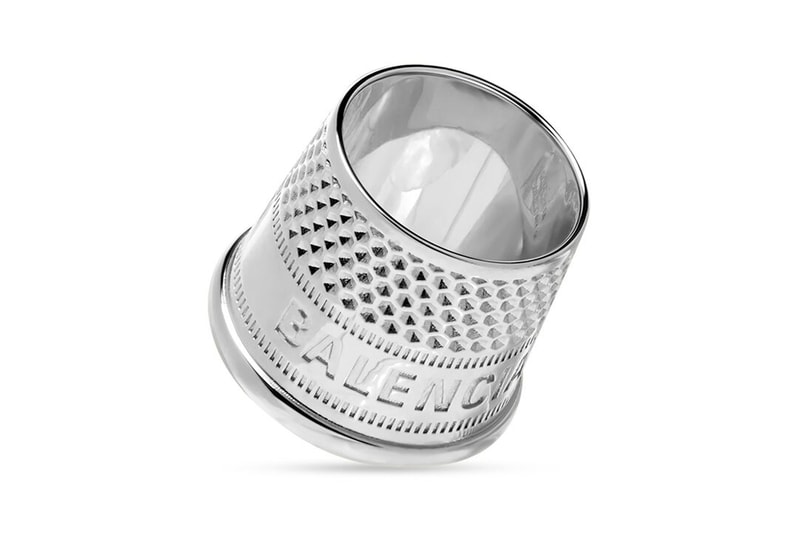 Aside from continuing its playful outlook on fashion with its eye-catching Crocs Tote Bag and Phone Holder, Balenciaga is celebrating the mighty thimble with a new set of accessories. A common household item in the 1930s, the thimble was used during the mending of old clothing rather than buying new replacements. Though the item has more commonly associated with the game of Monopoly in recent decades, despite it being the first classic piece to be removed from the game back in 2017.
Adding to its accessory lineup, Balenciaga has made the thimble fashion with its Thimble Necklace, Ring and Earrings. Made in Italy, the accessories feature bronze and brass constructions with a metallic silver finish. Aside from being marked with the BB Balenciaga logo, the necklace, ring and earrings are riveted and knurled to replicate the look and feel of a real functional thimble.
Priced between $350 and $550 USD, the Thimble Necklace, Ring and Earrings are available now via Balenciaga.
For more contemporary fashion, Ahluwalia's Spring 2023 collection explores the beauty of Africa.
Click here to view full gallery at HYPEBEAST