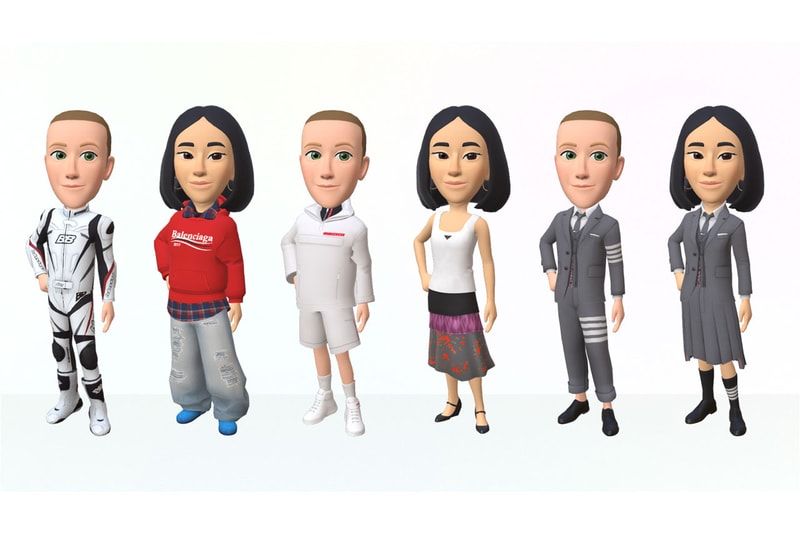 While Mark Zuckerberg might be more synonymous with tech than fashion, the Meta CEO announced on Friday that a digital fashion marketplace for avatars is on its way.
"Basically it's a clothing store for your Meta avatar," Zuckerberg explained. "We already have a bunch of different free clothing ... but we also wanted to create this marketplace."
Meta, which is focused on building out a centralized metaverse experience, said that the creation of high-end clothing items for its avatars will allow users to better express themselves and connect with others.
"A huge part of how people express themselves is through what they wear and fashion," he said.
The first three designers to partner with Meta on the digital fashion experience include Balenciaga, Thom Browne and Prada. To showcase the collections, Zuckerberg's avatar modeled different pieces.
"Balenciaga is hotter than hot," said host Eva Chen, director of fashion partnerships at Instagram. "And then Prada, you can do your 'classic' Prada or you can do the 'Hypebeast' Prada."
View this post on Instagram
Chen said that in addition to inviting luxury designers to create collections in the metaverse, she was excited to see "a lot of brands that don't exist physically exist in the metaverse."
"To see the fashion work we're doing in the metaverse with that kind of high-quality stuff is really cool," Zuckerberg said of the partnerships, noting that he hopes a digital fashion marketplace will help inspire more designers to create garments they may not have been able to materialize in the physical world.
"A lof of the dream here is to make it accessible to anyone," he said.
The Meta Avatars Store will start rolling out next week in the U.S., Canada, Thailand, and Mexico. More brands are expected to be added to the store soon. Clothing purchased can be worn by avatars across Meta platforms, including Facebook, Instagram, and Messenger.
In other news, Meta launched its cloud-based Crayta gaming platform.
For more news about blockchain, cryptocurrency, NFTs and Web3, visit Hypemoon.com.
Click here to view full gallery at HYPEBEAST