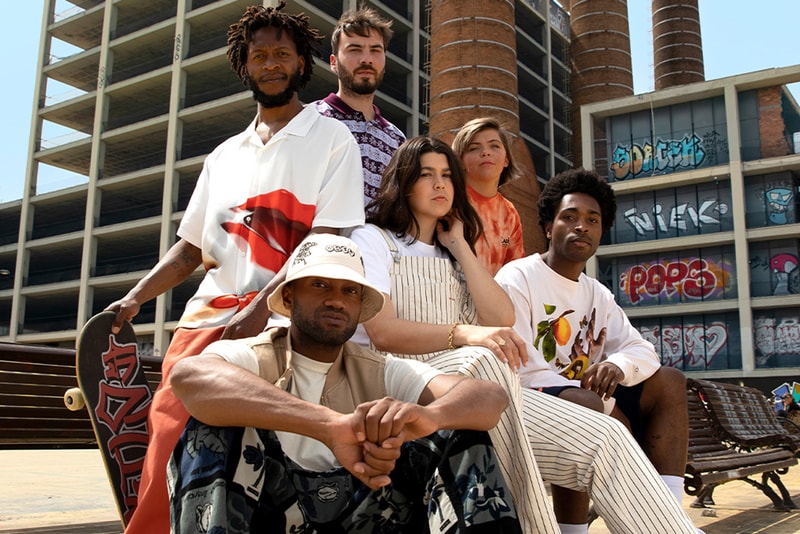 In its latest exploration of creative subcultures, Zalando Street visits the skateboarding scene in Barcelona where it discovers how this liberating sport is uniting the diverse array of adrenaline chasers and style-conscious skaters in the Spanish city.
Coming off its last issue spotlighting the Dutch music scene, Zalando Street continues to use its Instagram platform to spotlight the most exciting creative communities. Through the medium of a digital magazine, it aims to share the stories of blossoming journeys and memoirs of local scenes as well as document how these communities navigate their style as a collective.
Traversing the skate spots of Barcelona – including the renowned Les Tres Xemeneies gardens – Zalando Street's third issue follows five decked out skaters on their typical city ride. Titled "We are all one within the spot", it reveals how the city's precious pockets of public space inspire spontaneous adventure and offer a place for all individuals to openly express themselves.
Dressed in baggy shirts, bold kicks and assortment of caps and hats, the avid skaters discuss why there is nothing that compares to skating in their city. Engulfed in an old-meets-new structural landscape, skater Tomas Codina says, "What makes Barcelona very unique in skating is the architecture". Mike Deal, a skater who enjoys the meditative state of trying out a new trick adds, "It's a playground full of friends - that makes it a paradise."
A familiar face at Spain's various skate spots as well as the international skating scene, Olympic skateboarder Andrea Benitez heads the new issue with her boundless love for the sport and classic skateboard style. "Skateboarding has always given me freedom," says Benitez, reflecting on her introduction to skating. Since the age of 10, she has taken the ramps as her way to "escape reality". Now, she stands as the first female to skate in the Olympic games and hopes to inspire young girls to try out the sport saying, "When I was growing up, I didn't have representation or someone to look up to. So I hope I can be that for the girls."
Benitez is joined by fellow boarders Indy Makkinje and Shajen Willems who playfully coordinate in the feature with punchy orange Carhartt fits, as well as Osmar Junior – another skater who is changing the face of the sport in Barcelona by making it more inclusive for his LGBTQIA+ counterparts.
To find out more about the cast of Zalando Street Issue 3, visit its website and Zalando Street's Instagram page. Stay tuned for more features expected to drop soon.
Click here to view full gallery at HYPEBEAST