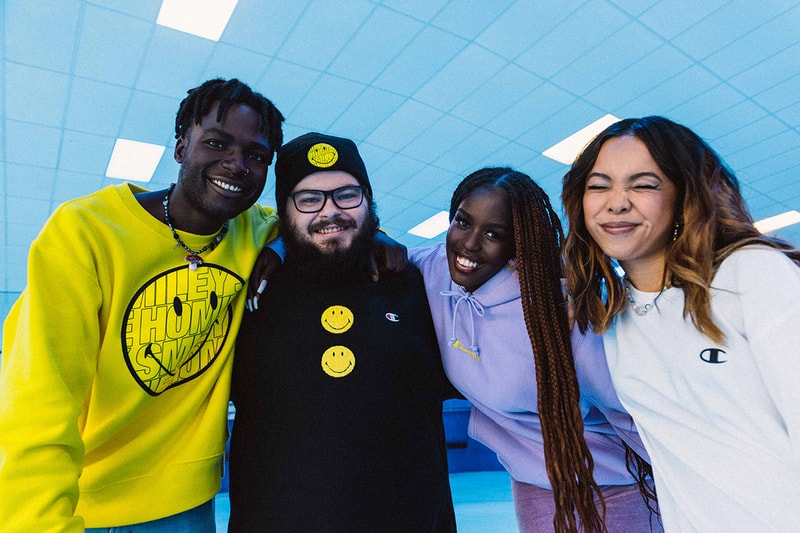 Global streetwear brand Champion and social enterprise HoMie have teamed up in collaboration with Smiley as they aim to inspire kindness and encourage conversation within local communities.
Entitled 'Start With A Smile,' the athleisure collection uses Champion fabrics as the canvas, ornamented with a playful take of all three brand logos and visual identities. The pieces are genderless, winter-centric and focused on the mission of hope, kindness, acceptance, and positivity.
HoMie is widely known as the streetwear initiative that supports the youth affected by homelessness and hardship, which Champion has been supporting through a valued and ongoing engagement as a HoMie Pathway Alliance partner. Together with The Smiley Company, the collaboration is complete with the most iconic visual icon that amplifies its messaging – a smile.​
"It's an impactful message that we're so proud to share," says Christie Madsen, Champion AUS NZ Marketing Manager.
100% of HoMie's profits are used to provide clothing, training and job opportunities for young people in its programs. By purchasing from this limited-edition Champion x HoMie x Smiley collab, you will be directly supporting the shared visions.
"We are incredibly excited by this next iteration of our ongoing relationship with Champion," adds HoMie CEO and Co-Founder Nick Pearce. "To be represented alongside two iconic global brands is such a proud moment for us as it certainly elevates our presence to a whole new level."
Shop the Champion x HoMie x Smiley collab in Champion stores nationally and online, as well as HoMie's website.
Click here to view full gallery at HYPEBEAST