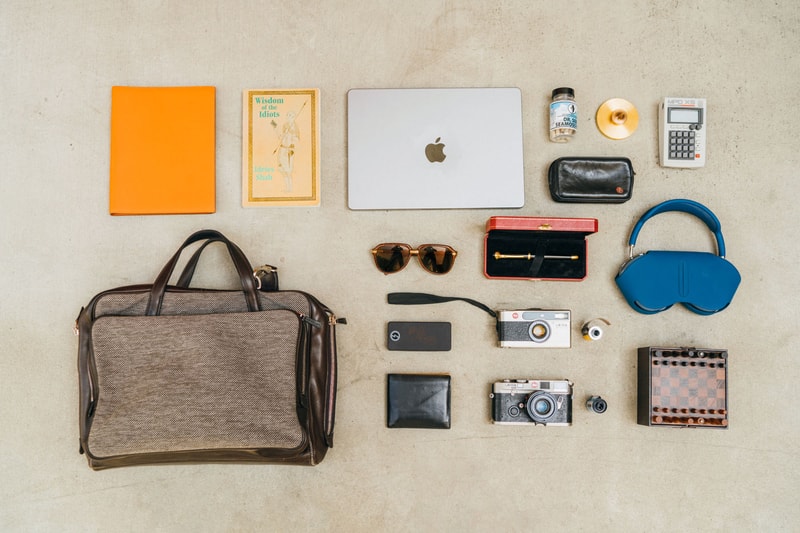 For our latest installment of Essentials, we speak with the record producer, artist, and entrepreneur Dion Wilson, better known professionally as No ID. Affectionately known by many as the Godfather of Chicago Hip-Hop, No ID played a pivotal role in laying the groundwork for '90s Chicago rap when house music was dominant in the local scene. He's collaborated closely with Common early in his career and served as a mentor for artists including Kanye West in his teenage years.
With a production discography stretching back to 1992, No ID has worked on Jay-Z's Grammy award-winning track "Run This Town,"  Kanye West's "Heartless," John Mayer's "New Light," Vince Staples' Summertime '06 and Drake's Scorpion album just to name a few. Apart from his legacy as a creator, No ID has also served as president of G.O.O.D Music, Executive Vice President of A&R for Def Jam Recordings, Executive Vice President at Capitol Music Group, and founder of his own imprint ARTium Recordings. Despite his resumé, accolades, and enduring influence on today's musical and cultural landscape, No ID isn't one to chase fame and chooses to remain a private figure.
Viewing an individual's selection of objects as a medium for storytelling, No ID shares with us his daily staples that reflect his love for analog tools, passion for photography, and understated style. We also take the rare opportunity to catch up with the artist, digging into his thoughts regarding the evolution of the industry, the influence of music on society, new opportunities for young artists, and more.
Teenage Engineering Pocket Operator + MPO XS Case
I'm a collector of music equipment and part of my understanding of music is that the tools that you use can either limit you or give you more functionality. Sometimes, through limitations come innovations, so when I saw this piece, I thought it would be cool to just have something around that was a calculator basically and see what my brain does when I only have that to make music. It's about stimulating thought. I started out with really old equipment in the late '80s and early '90s so those limitations lead me to have a style. In this computer world where everything is so simple and AI-driven, I like to go back to simple things. It's almost like exercising my brain.
Leica M6 Camera + Leica Minilux Camera
Me being an analog junkie at heart, the M6 is probably my favorite film camera. I'm deep into photography, I really love it. I collect Leicas and Hasselblads and shoot a lot, so I usually have one of those on me for when I want to capture the moment. The minilux is the point-and-shoot camera of my choice. The M6 takes someone real to be able to get a real shot, but if I want to be in the picture and can't take the shot, I'll hand the minilux to somebody who doesn't have to know how to shoot so well.
Wisdom of the Idiots by Idries Shah
The book is like food for me. Whenever I need a snack and I just need to think or stimulate my thought process, that has been amazing with the short reads. It's one of my favorite books to refer to people and I usually have it with me all the time. I just read it over and over. It consists of short stories with very impactful points where you think you know what it's going to say but it's never really what you think it's going to say.
Spinning Top Totem
This is actually the one I saw from Inception. You'll see the through-line for everything that I have is it's just to keep my brain moving. As a creator, you hit these walls and you need these things to do to occupy your conscious mind to get your subconscious mind to offer new thoughts, so a lot of the times we have spinning top contests just because I have it with me.
Hermès Mini Chess Set
I love chess and that's just a nice little pocket game. Whenever someone acts like they know how to play chess I just pull the chess set out. Let's go right now! Let's not even talk about it (laughs).
Cartier Pen
That's my pen that I like to sign big deals with when I physically sign deals. It's just a stunt, a little extra. No big story behind that other than oh you have a Cartier pen? Yes I do.
Hermès Messenger Bag
I like it because it says a lot and it doesn't say a lot at the same time. It really could just look like an old bag, but it's a great bag and it also doesn't say whether I'm young or old, whether I'm business or creative. It's kind of a bag that fits all situations without speaking. No logos, no flashy stuff, just if you know you know. Everything I wear or do, it's a story and I took the time to choose them. It's almost like having a record collection. You could look at someone's record collection and know a lot about them.
Sabrent Rocket 8TB Portable Hard Drive
This is my eight-terabyte super high-speed small flash drive to keep all my intellectual property around me. Something cool to have instead of having a big chunky hard drive.
Having grown in success alongside artists like Common and Kanye, do you see a common theme for those who were able to realize their dreams?
Well, yes, I wouldn't call it realizing your dreams, I would call it realizing your purpose. Luckily a majority of my life and career have been purposeful and a lot of us have really done things that supersede things that maybe just our dreams were. We were able to affect culture, life, perspective — and I think that's the point of it. We can make money from music but we also create art as a cultural tempo for people to live by and grow by so I think that's the most beautiful thing. I saw children becoming adults, adults helping children find their way, and just regular life when you get tired of the foolery in the music business.
How do you bring the best out of the people you work with?
It's just like scoring a movie. Just looking at the person figuring out what their story is, what their presentation should be, and then you put music to it that matches them and helps them be able to speak into their truths and their beliefs. No different than a movie, like I said. You see a good love scene you want to hear good music, you see a horror scene you want to get scared. A lot of times it's about helping them talk it through and giving them music that fits what they say.
When did you decide to make the switch from an artist to a label executive?
Actually, I just stopped being an executive and turned into an entrepreneur, but I think 2010 was when I felt like as a creator, I was always talking to people that didn't understand me, so I thought — let me be an executive and I can talk to myself and people can talk to me, I think I understand. That became a thing that I tried to push for and help more people with the same like-minded thoughts to have a position. I always thought there was a big gap between creators, and business and commerce. The goals just weren't always aligned and communication was horrible, so I had a nice 9-year stint.
What are you working on now as an entrepreneur?
Just helping new people become entrepreneurs in music and focusing only on art, creating systems, and building companies. I think most of the creators in our space are not great team builders or company builders, just talented people. Also moving a little more into tech because I think there's a big gap between people who make the tech and the people who create the content and art.
Compared to before, what do you foresee are the major challenges and opportunities for young artists today? 
Music and art are one of the few things where you don't need an education to do it, but you really need an education to make it a career and to have real long-lasting success. I watch a lot of people kind of just do good and throw it away and lose it, and it's really because of lack of education. So I think that it's unique right because a lot of the content business is about information and education. I think some people are getting some really good information, some wrong information too, but at least it's some. When I started there were very few people in Chicago to talk to about what I wanted to do so I think the future is a little more bright because a kid can at least know some of what they're embarking into just from listening a podcast, watching interviews or going on YouTube and seeing how things are done and hearing stories of people who fail. It's not just regulated by the press anymore. There's a lot of information out there.
Having seen the evolution of the industry over the years, how do you see it today?
The main thing I see for music is, when I first started out, the final was the product and the music sat on that product. You would go buy that product and use a turntable to hear what was on it. Somehow the product became the phone, computer, or television with Wifi. I think that with the art we make, we have to figure out what product we want to attach to it. It's no different from the different revolutions, like the industrial or digital revolutions that occurred in the past. The industry is growing and it's really up to us to go where we want it to go, or it will just go where someone who doesn't make music or art wants it to go and usually that's how it goes.
How do you see music's ability to impact society?
If we go back to that concept of scoring, in every TV commercial, 90% of the time there's some music, when you go into a store there's some music, at home there's some music. Music is the score to our lives and that gives it the doorway to always be impactful because no one wants to walk around and never hear music again. It's always there, but it's not always the centerpiece. As we grow into it more, we'll keep subliminally suggesting whatever we choose. Some people will really dig deep and make substantial changes, some people might just make us dance, and some people might make us cry, some people will bring us together, and some people might divide us, so it will always be impactful.
Click here to view full gallery at HYPEBEAST