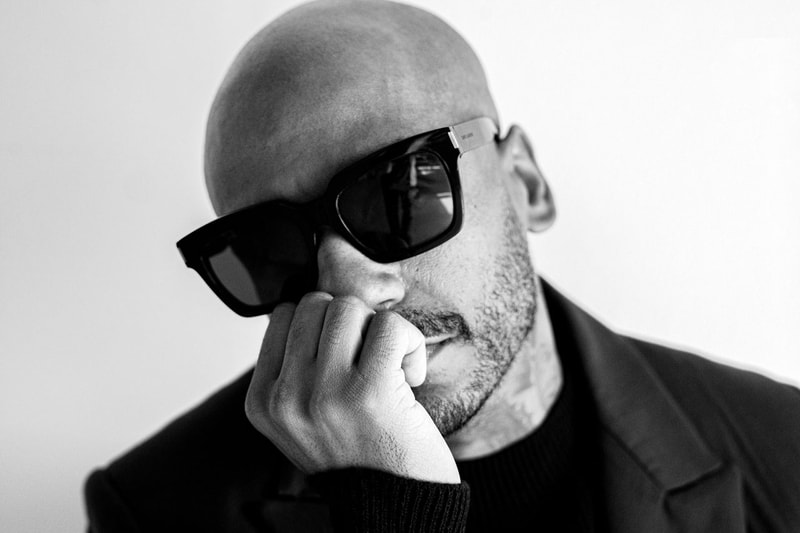 For Gabriel Salcedo, there was always an idea in his head of what he wanted to wear. But when trying to bring the idea to fruition, something always fell short, whether it be a missing garment, ill-fitting pants or a shortened sleeve. So to solve this issue, he pursued the most logical issue which was to start designing clothes.
Originally from New York City, the designer moved to Miami following middle school, where he ultimately birthed his ready-to-wear label, but like most self-taught designers, the journey into establishing his line was relatively unorthodox. From pants to shirts, the early garments were crafted on the side while Salcedo worked as a barber with a roster of celebrity clients. It was not until he secretly mixed his pieces into an outfit for his client Meek Mill that he began to feel confident in his dream. With Mill's assurance, Salcedo's goal of building a brand became more realistic.
Founded in 2016, Gabriel Salcedo's eponymous label sits at the intersection of nostalgic reverence and contemporary zeal. With his pieces, Salcedo's focus is to build silhouettes that are just as versatile as they are timeless.
"I don't want you to buy my stuff and say this is not the it thing anymore. It's all about longevity, and making sure these people keep everything in their closet."
Harboring an almost uniform-like aesthetic, Salcedo's design cadence puts forth modern suiting and tailored silhouettes that center elevated fabrications. Featuring natural-colored Italian wool double-breasted blazers with relaxed yet streamlined trousers, a beige tweed trucker jacket with matching pants and supple black leather pants, Salcedo's pieces merge contemporary charm with silent luxury.
Aside from creating minimally elevated garments, incorporating the power of family and his Dominican heritage is paramount for Salcedo due to its strength as a multi-generational connector.
"I have this crest badge that first came into play FW18 with a collection that was inspired by my mom and grandmother," said Salcedo. "A lot of family crests have lions and crowns for royalty. I don't come from royalty. So everything that was built on my family was with faith. So I put my initials and two crosses because that's all we had."
With the additional inclusion of the Dominican flag and Miami-inspired palm trees for the crest, the New York-born designer is crafting his own idea of royalty. For him, being able to inspire future generations to stand prideful in their heritage and creativity is its peak manifestation.
As his brand continues to evolve, it is clear that Salcedo is steadfast in his mission of bringing both Miami and elevated silhouettes to the world.
Check out the gallery above and the brand's website for a look at the garments.
In related news, check out the fashion brands bringing new life to Miami. 
Click here to view full gallery at HYPEBEAST