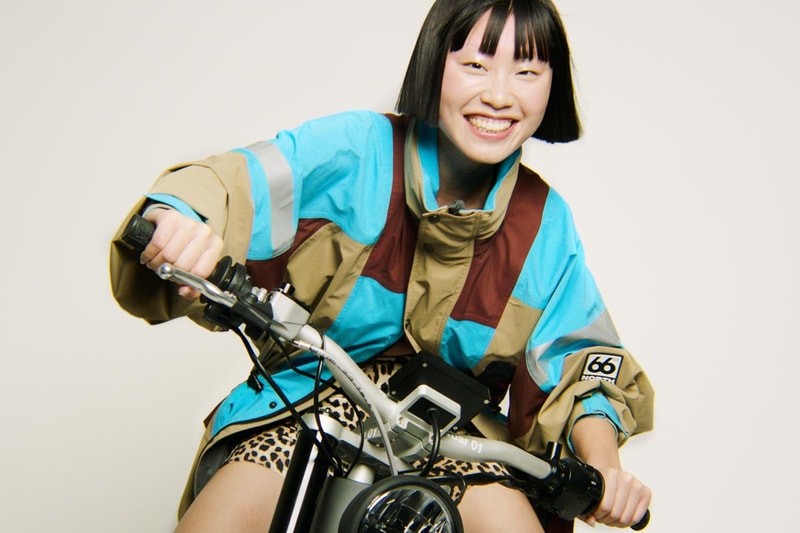 Danish fashion label GANNI has teamed up with Icelandic heritage label 66°North for a new outerwear capsule. First unveiled on GANNI's SS23 runway during Copenhagen Fashion Week in August, the collaboration marks the third time the Denmark-based brand has joined forces with 66°North.
Made exclusively from unused fabric rolls of recycled materials, the collection includes a variety of jackets, vests, pants and accessories. Among them, a thick, double-closure coat appears in two color-blocked iterations, with frontal pockets and dual iconography on its chest, while two cropped versions feature a drawstring opening.
Elsewhere, a fleece vest lets signature bright tones of blue and yellow contrast a mostly-black facade, and pants boast utilitarian constructions with multiple pockets and adjustable waists. Rounding out the range, a bucket hat shows off the collaboration's logo.
"I'm super proud to be working with 66°North for the third time, they make the best outerwear that you just want to wear everywhere," said Ditte Reffstrup, GANNI's creative director. "The more we work together, the more we learn from each other and there's this great level of trust when it comes to experimenting and trying out new responsible solutions. That's what makes this collaboration so special, I love the colours that are inspired by Iceland, one of the most beautiful places on earth."
Bjarney Harðardóttir, 66°North's CEO, added, "We are thrilled to continue our collaborative relationship with GANNI and to find inspiration in their style muses, the GANNI GIRLS, once more. Our shared ethos for responsible design comes together in the circular approach of this collection, to which we were able to bring our technical expertise, depth of manufacturing know-how and the transparency of using our own factories."
GANNI's 66°North collaboration will be available on GANNI's webstore, as well as in select GANNI and 66°NORTH stores in Europe, on March 21. Take a look at the range in the gallery above.
In more fashion news, NO/FAITH STUDIOS' "RAUM 233" collection boldly reworks leather and denim.
Click here to view full gallery at Hypebeast