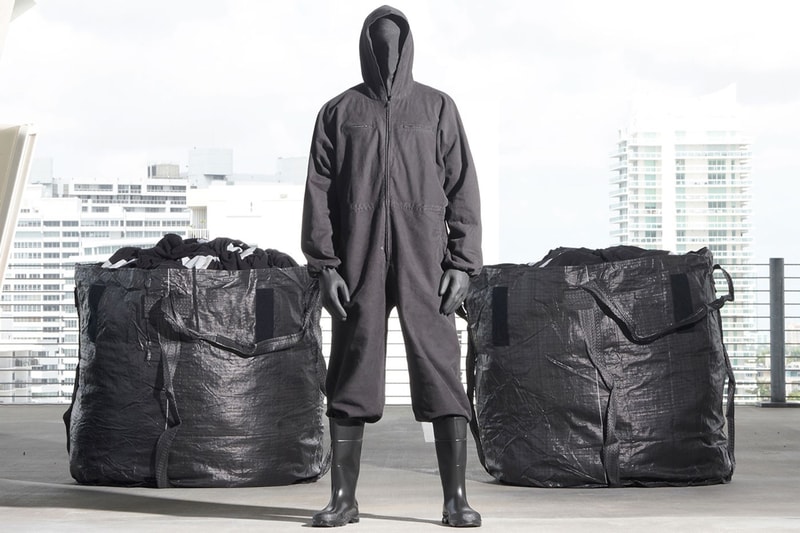 Ye's corporate partners are washing their hands of the controversial artist after his recent spate of hate speech and anti-Semitic comments. adidas recently announced that the long-running YEEZY line had been terminated after it was placed "under review" earlier this month, Balenciaga officially parted ways with him last week and now GAP, who ended their own YEEZY GAP partnership with Ye in September, is accelerating the removal of YEEZY GAP products from their physical and digital stores.
In a statement provided to Hypebeast, GAP indicated that they were taking "immediate steps" to remove YEEZY GAP products from stores and have shut down YEEZYGAP.com, which now redirects to the GAP homepage. See the statement, which was sent in all caps, below.
IN SEPTEMBER, GAP ANNOUNCED ENDING ITS YEEZY GAP PARTNERSHIP. OUR FORMER PARTNER'S RECENT REMARKS AND BEHAVIOR FURTHER UNDERSCORE WHY. WE ARE TAKING IMMEDIATE STEPS TO REMOVE YEEZY GAP PRODUCT FROM OUR STORES AND WE HAVE SHUT DOWN YEEZYGAP.COM.

ANTISEMITISM, RACISM AND HATE IN ANY FORM ARE INEXCUSABLE AND NOT TOLERATED IN ACCORDANCE WITH OUR VALUES. ON BEHALF OF OUR CUSTOMERS, EMPLOYEES AND SHAREHOLDERS, WE ARE PARTNERING WITH ORGANIZATIONS THAT COMBAT HATE AND DISCRIMINATION.
The announcement and actions provide a somewhat rapid about-face from GAP, who originally planned to continue to sell existing YEEZY GAP products after the agreement was first terminated. The brand even sent out emails promoting YEEZY GAP hoodies in recent days, per a report from the New York Times. Besides adidas, GAP and Balenciaga, Ye has also been dropped from CAA, his longtime representative, and his G.O.O.D. Music label — home to artists like Pusha-T and 070 Shake — is no longer under the Def Jam umbrella.
"You can't manage me," Ye told the crowd before his YZYSZN9 fashion show in Paris last month. "This is an unmanageable situation." Clearly, his former corporate partners agree with his sentiment.
To find out more about what the terminated partnerships might mean for Ye, check out the potential legal ramifications of the recent fracas.
Click here to view full gallery at HYPEBEAST