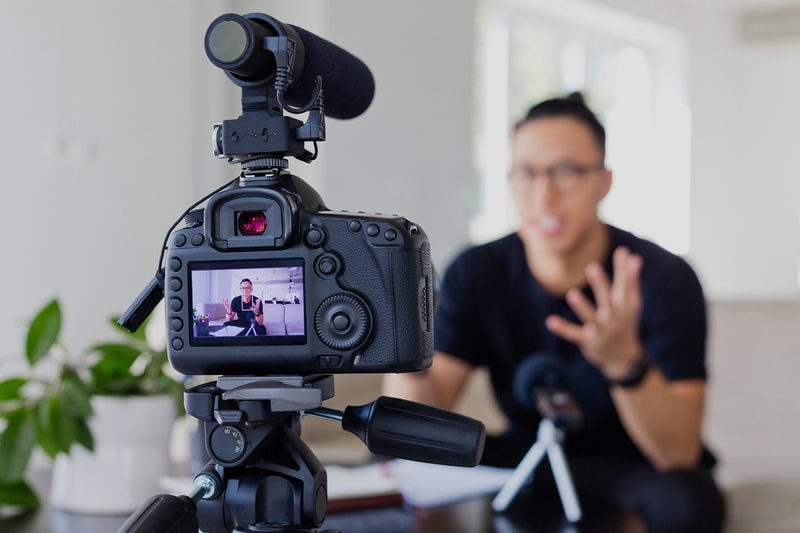 HYPEBEAST and the mobile live streaming shopping platform POPSHOP LIVE are looking for a personality to host a new shoppable live stream series. Chosen talent will have a natural knack for on-air reporting, the ability to crowdsource and develop organic and paid editorial on a wide array of HYPEBEAST verticals and stories and an active presence on social media (Instagram, Twitter and Facebook).
Direct commercial sales coupled with live streaming allow creators and consumers alike a unique experience to inform their purchasing power through real-time feedback. POPSHOP LIVE looks to present its content-driven platform to HYPEBEAST's stylish, fashion-forward audience in the spirit of platforming emerging creators and digital markets.
Strong candidates will confidently navigate verticals focused on fashion, streetwear and footwear during live weekly sessions and will showcase a natural affinity for pop culture. A convincing and trustworthy personality, you will have an adaptable on-screen presence, building a consistent viewership with fashion-savvy consumers excited by the prospects of live commerce.
The collaborative livestream will present new products on a weekly basis to HYPEBEAST and POPSHOP LIVE audiences. Your relatable anecdotes and thorough product breakdowns will allow you to interact with audience feedback and discourse through creative world-building. Welcoming new patrons and digital veterans alike, you will build a friendly and engaging rapport with your community as an authority and trend reporter on all things fashion-related.
The talent search is open to creatives in the Tri-State region only, starting June 3 through August 18. HYPEBEAST and POPSHOP LIVE will announce our top finalists from August 25 through the 30, with the first live session airing on the week of September 12. Active candidates can apply here for a chance to host the up-and-coming franchise. Stay tuned on HYPEBEAST's Instagram for updates on our selected talent and episode launch dates.
How to Apply
Your chance to become the next host on POPSHOP LIVE:
(1) Submit a hi-res video detailing why you'd like to host this franchise. Feel free to display your charisma and your natural approach to anchoring and navigating pop culture.

(2) Submit 2-3 examples of live streaming or live hosting (compilations are welcome).

(3) Curate 2-3 sample topics you'd present to the HYPEBEAST audience live on stream. This is an opportunity to showcase your reporting and editorial chops.

(4) Download POPSHOP LIVE, watch, engage with and shop live shows to familiarize yourself with the platform.

(5) All candidates must be based in the Tri-State region (NY metropolitan area). Applicants outside of the Tri-State region will not be considered.
Click here to view full gallery at HYPEBEAST