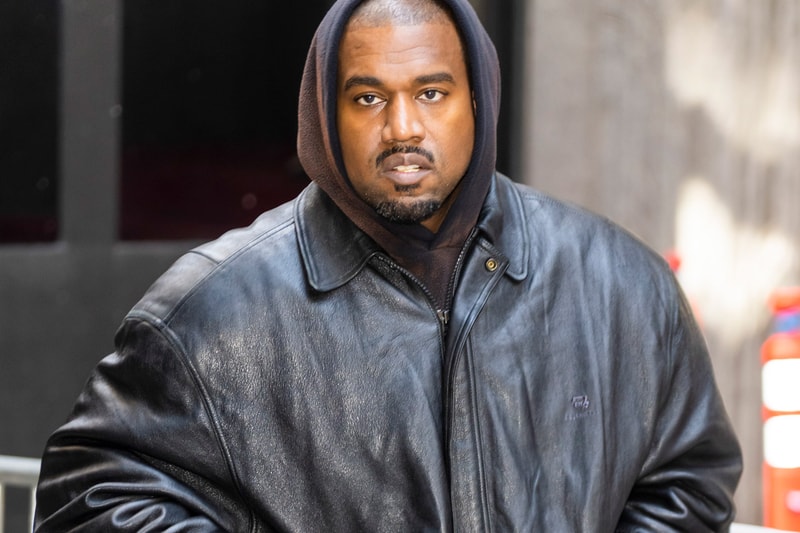 Ye, formerly known as Kanye West, has filed a U.S. federal trademark application for a new logo under his Mascotte Holdings, Inc. company, according to attorney Josh Gerben.
The claims state that Ye has filed a trademark application for a rough-edged circle logo, similar to the one that he filed a trademark for in July, but in a dark blue tone. Additionally, the claims state that the logo will represent "clothing, underwear, jackets, pajamas and footwear," as well as "retail store services featuring clothing, footwear and accessories."
Interestingly, the hue is reminiscent of the color used on Ye's Jesus Is King album artwork. "The color(s) blue is/are claimed as a feature of the mark," the filings reportedly state.
Kanye West has filed a new trademark application for the logo pictured below.

The logo appears to be a blue circle with a "fluted" exterior line.

The filing claims that Kayne will offer clothing, footwear and accessories in connection with the logo.#kanye #kanyewest pic.twitter.com/Xjf9kTGBZS

— Josh Gerben (@JoshGerben) August 23, 2022
Ye has submitted a slew of trademark applications this year — in June, the multi-hyphenate made 17 filings indicating his intent to create YEEZUS-branded amusement parks, blockchain-backed currencies and non-fungible tokes (NFTs), physical and online retail stores, toys, games, sporting equipment, campaign buttons, clothing, bags, household items and cosmetics.
During an interview at the Cannes premiere for his 2012 short film, Cruel Summer, Ye revealed that he is interested in one day creating his own amusement parks.
"What I want to do post-Grammys is I want to work on cities, I want to work on amusement parks, I want to change entertainment experiences," he told GQ. "[It's] something like if McQueen or Tarsem [Singh] was to meet the entertainment value of a Cirque du Soleil or a Walt Disney."
Take a look at Ye's latest trademark filing above.
Elsewhere in fashion, Arc'teryx has released the first updated iteration of its "Mantis" backpack.
Click here to view full gallery at HYPEBEAST