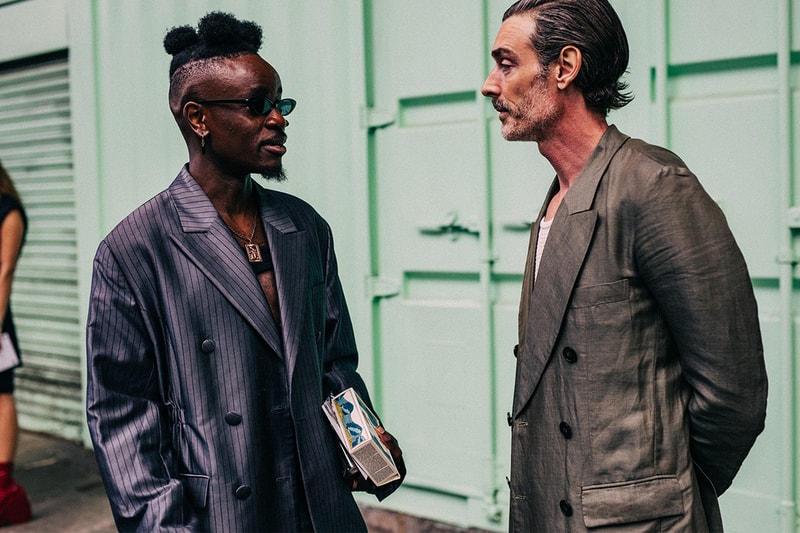 The Spring/Summer 2023 menswear season has officially kicked off in London. London Fashion Week has set a vibrant precedent for the cities to come, bringing in some of the most dynamic and colorful looks to ready the summer.
The street style looks this season reflected the high-spirited energy of fashion week, as the woes of the pandemic begin to taper off and life resumes with a bit more normalcy. Showgoers continue to stay true to casual leaning silhouettes, including lightweight suits with oversized tailoring that are paired with a simple tank top or t-shirt inside. Pops of color catch the eyes of onlookers as attendees embrace the summer energy and bring forward matching tie dye-inspired shirt and trouser ensembles to striking and colorful pinstripe patterns.
When it comes down to footwear, loafers appear to be the shoe of choice in London. Staying true to a history of Saville Row-inspired elegance, showgoers pay tribute to the city's suiting styles, dressing up their Prada loafers with spunky accessories and bold graphic tees. More everyday looks were inspired by London's skate culture, with many attendees arriving in comfort-focused looks that feature baggier canvas pants paired with an informal blazer up top. London being the windier city of fashion week saw showgoers dress for the occasion and the weather with light but inventive layering that emphasizes the understated elegance at London Fashion Week.
Take a scroll above at some of the best street style looks from Men's SS23 London Fashion Week.
Click here to view full gallery at HYPEBEAST