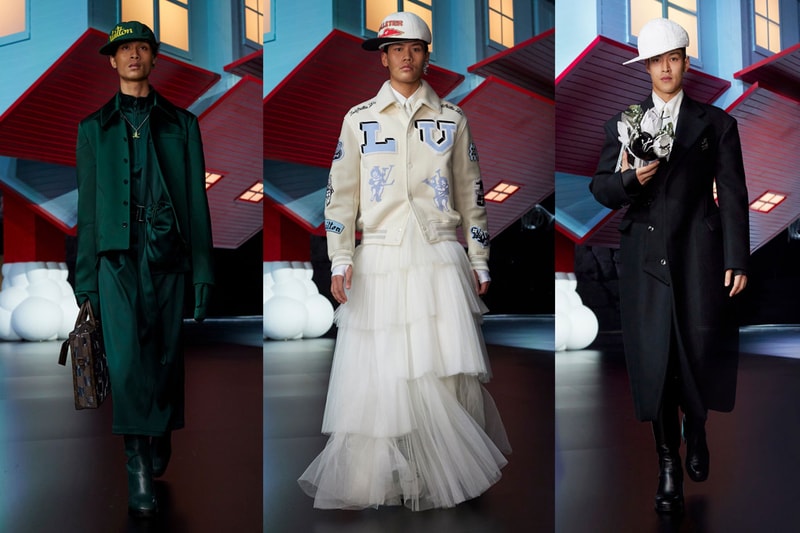 Louis Vuitton's Menswear Fall/Winter 2022 collection recently had its second runway show, but this time the collection took root in Bangkok, Thailand.
In honor of Virgil Abloh's legacy, the decision to showcase the collection in a second location is based on Abloh's focus on circularity. In tandem with this theme, the runway showcase furthers Abloh's key themes of coming of age, the cycle of creativity and a global perspective. Just like the first show, the collection came to life in a Louis Dreamhouse which aptly displays the wonder that exists within boyhood. Opening the show was a cinematic prelude by director Sivaroj Kongsakul which portrayed the early experience of an 11-year-old boy in rural Thailand.
"We might go to India or Kansas or Cuba, but wherever we go the focus is youth: the stage in your life before you've been taught or programmed to do, think or wear certain things," said Abloh. "And in that study, you realize that teenagers on opposite sides of the world are dealing with the same things. It reflects the fact that, fundamentally, we are all one."
Just like the first presentation in January of this year, the collection showcases the eighth and final arc of Abloh's tenure at Louis Vuitton. In addition to the eye-catching ensembles that already made their debut, the Bangkok exhibition included nine unseen looks.
Check out the video below to see how the performance-driven show came to life again.
In related news, S.S.DALEY wins the 2022 LVMH Prize. 
Click here to view full gallery at HYPEBEAST