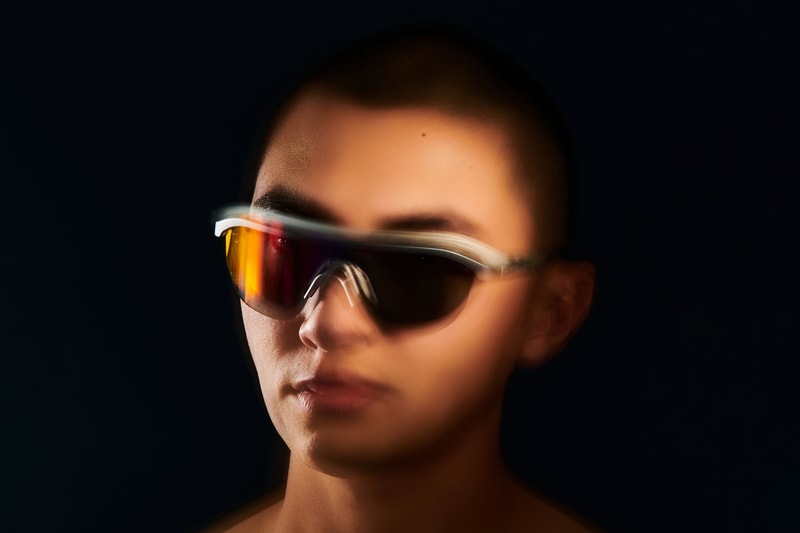 California creatives Garrett Leight and Cole Young have joined forces to launch a new design project that pays tribute to their love of golf, on the Garrett Leight California Optical x Metalwood collaboration for Spring/Summer 2022.
As a tribute to their collective ideals of yesteryear, the new collection is comprised of several items titled "MP-14," named after the 'Mizuno' golf clubs that Tiger Woods played and won at. The featured frames contain an anti-reflective coating, and lightweight shape available in two color options – silver and ombre orange tint.
Apparel items include a lightly tie-dyed short-sleeve shirt and bucket hat, with grey mid-length shorts. Branded "GLCO" logo placement appears at the hem of the shorts.
Speaking to the collab formation, Leight says, "The real reason I wanted to collaborate with Metalwood is because I can see and feel Cole's magic energy. And I want to be part of that and introduce it to my customers. Because his brand is here to stay."
Young shared a similar sentiment, saying, "Metalwood has been a great expressive outlet for certain styles and motifs that I thought deserved a spot within the golf universe. Some with intent, some that are total inside jokes for those privy enough to laugh along. I think that's where Garrett and I connect the most. Whenever we discuss golf, it's almost always about what it's missing and not what it already has."
The new GLCO x Metalwood collaboration is currently available on both the GLCO and Metalwood websites.
In case you missed it, Swedish shirt brand ETON partnered with Fred Segal for a limited-edition capsule collection.
Click here to view full gallery at HYPEBEAST