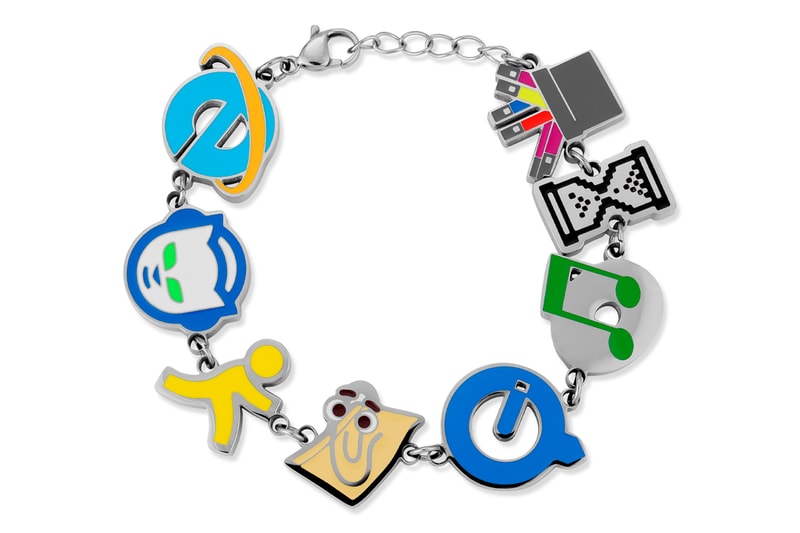 Launched back in 1995, Microsoft's Internet Explorer served as Windows' default browser but in recent years various alternatives overtook the iconic web browser. The decline has led Microsoft to officially retire Internet Explorer after 27 years. Paying its respects to Internet Explorer (August 16, 1995 - June 15, 2022), Drought has released the "Web Surfer Bracelet."
Fittingly released online, the tribute accessory, limited to 150 units, is centered around an array of icons associated with the browser and '90s computing. The enamel charms found on the bracelet include the motifs associated with Internet Explorer, Napster, AOL, QuickTime, Office Assistant and more. The stainless steel accessory comes complete with an adjustable lobster clasp closure and computer monitor box.
Priced at $65 USD, the Web Surfer Bracelet is available now on Drought's website.
View this post on Instagram
In case you missed it, Balenciaga celebrates the mighty thimble with its new set of accessories.
Click here to view full gallery at HYPEBEAST