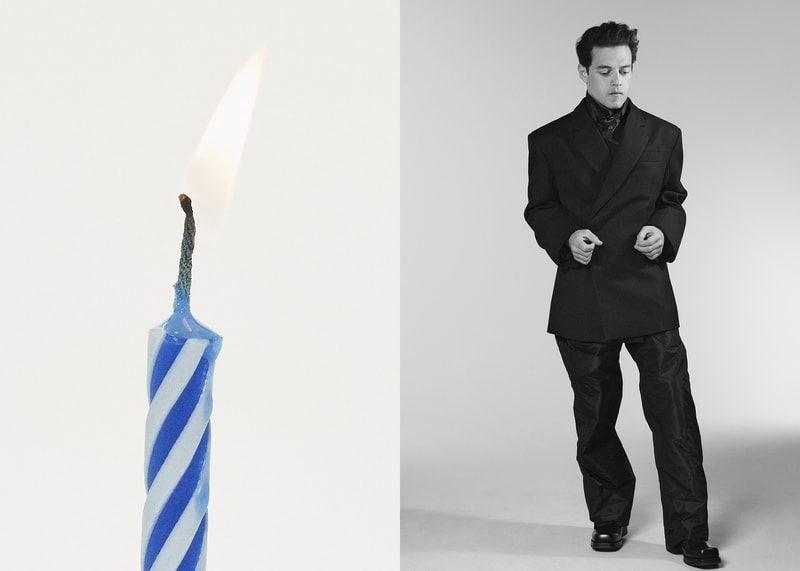 Prada's Men's Fall/Winter 2022 campaign is an ode to the art of storytelling. Stories are what fuel Hollywood — powerful narratives shown on screen, adapted from elaborate manuscripts. There are many storytellers behind the big screen, but for this campaign, the brand wanted to focus on the people who bring these stories to fruition.
In Prada Stories, David Sims captured some of the modern figures who bring fiction to life. Jeff Goldblum, Damson Idris, and Rami Malek are photographed in intimate portrait settings, showing the delicate interplay between these actors' roles as professional storytellers and complex human beings.
Alongside the portraits, a sequence of still-life images are displayed. These images show off objects that carry meaning to each of the actors, portraying the parts of them that are not always shown through their characters. In this way, audiences can understand the bigger picture behind each individual — the intricacies that the camera does not pick up.
A culmination of still and moving images celebrate the identities of Goldblum, Idris, and Malek, diving into not only their art but the qualities behind the facade that drive their work.
In related news, Thom Browne launched its inaugural swim campaign.
Click here to view full gallery at HYPEBEAST