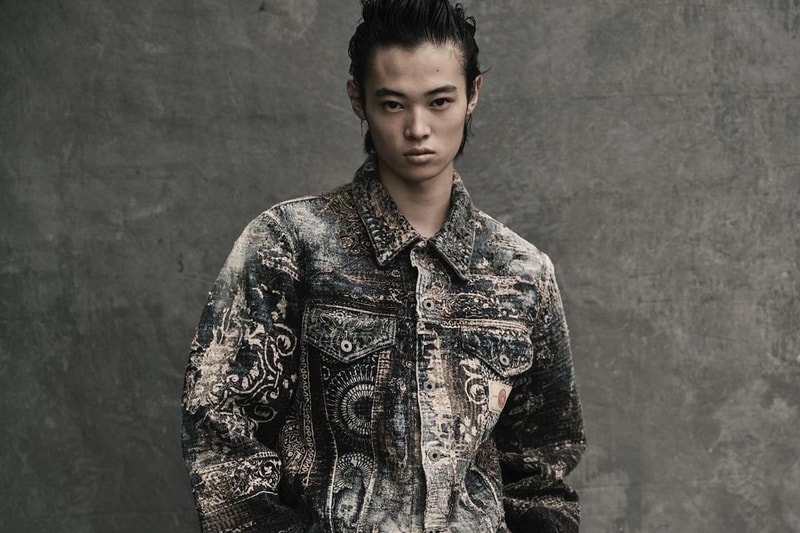 PROLETA RE ART is the latest to join Yohji Yamamoto's WILDSIDE initiative. As an outlet for the Yohji Yamamoto imprint to produce limited goods with a diverse range of creatives, WILDSIDE has so far worked with the likes of AMBUSH, Needles, and Hysteric Glamour. This time around, WILDSIDE is joining PROLETA RE ART for a 1-of-1 take on the atelier's UROBOROS denim.
In following PROLETA RE ART's ethos in crafting beauty in workwear using traditional boro repair techniques, this release sees Yohji Yamamoto POUR HOMME denim fused with made-in-USA vintage bandanas with old indigo-dyed cloth. The entire process involves hours of custom stitching with hand-finished details. Priced at $6,500 for the jacket and $5,500 for the jeans, these one-of-one pieces are available for lottery only over at WILDSIDE. Head over to their webpage to see the pieces in detail.
In fashion news, Travis Scott reportedly sold over $1 million USD in merch at London's O2.
Click here to view full gallery at HYPEBEAST