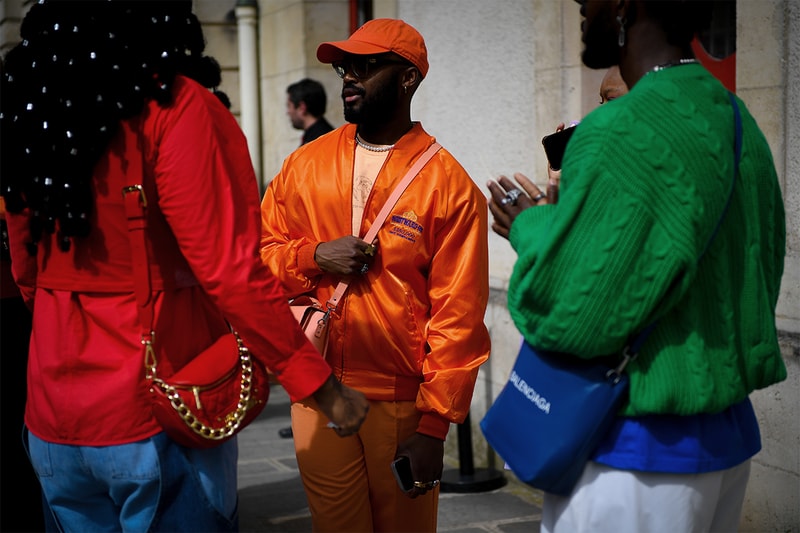 As Paris Fashion Week rounds out the Spring/Summer 2023 season of menswear and fashion enthusiasts worldwide have their eyes on the trends that inspire present-day streetwear. Paris Fashion Week kicks off in the middle of the European summer heat wave that informed the outfits for the rest of the week. The clear blue skies and blazing sun set the tone for showgoers as they dressed to impress in a slew of vibrant hues and casual layering.
Paris saw the return of Celine to the runway, as well as ample Asian-led brands like Issey Miyake, Comme des Garçons, Wooyoungmi and Junya Watanabe, come back to the French capital to debut their SS23 collection. Heritage French luxury houses including Dior, Louis Vuitton and KENZO brought in global stars like Kendrick Lamar, Russell Westbrook, Jaden Smith and Justin Timberlake to watch front row. As the world makes the necessary adjustments to return to events and a pre-COVID fashion schedule, the positive energy during Paris Fashion Week was unparalleled.
The sentiments were reflected in the clothes worn by attendees, where many focused on exuberant styles that saw vivid clashes of colors paired with bold statement patterns. Often times, showgoers kept it casual with as simple button down. Light-weight blazers were a necessity this fashion week, shown off in bright fuchsia pink and sunset orange. On cooler days, patchwork denim jackets were a staple, along with pattern bomber jackets and chore jackets. Sunglasses were a must-have accessory this season, especially those tinted in yellow, orange or blue, giving onlookers just a glimpse of the person wearing them. When it comes down to footwear, sandals and loafers are seeing a major comeback amongst attendees, giving casual outfits a refined sophisticated moment.
Take a look above at some of the best street style looks at Paris Fashion Week during the SS23 season.
Click here to view full gallery at HYPEBEAST