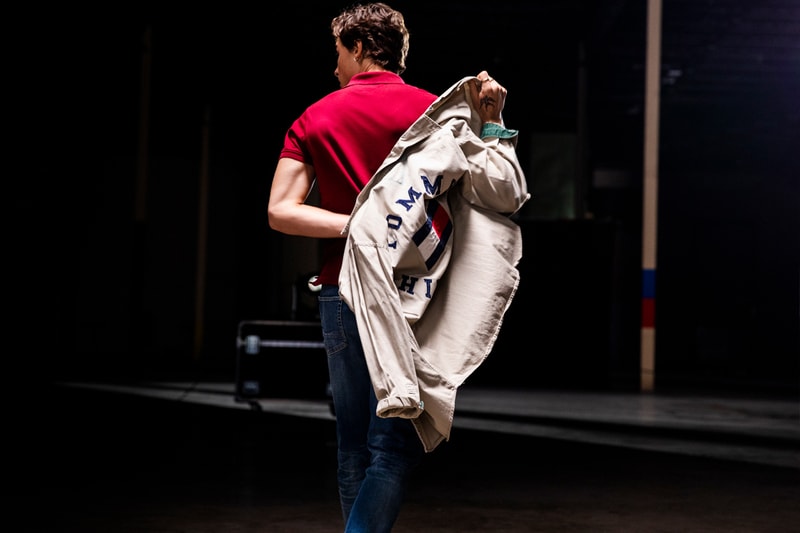 Tommy Hilfiger brings sustainability to the forefront this summer, partnering with singer-songwriter Shawn Mendes on a series of environmentally-conscious campaigns and collections.
Titled "Play it Forward", the partnership builds on the artist's and brand's mutual mission for a brighter and more hopeful future. By rethinking new ways of acting more responsibly, the series aims to inspire fans to take a more considered and sustainable lifestyle route.
Tommy Hilfiger's summer of sustainable awareness commences with Craig McDean shot Classics Reborn campaign where, Shawn Mendes models pieces from the 1985 Program collection. The heritage-inspired line features a selection of the brand's timeless clothing which arrives remodified using organic cotton and denim in 20% post-consumer recycled cotton. Spotlighting its signature red, white and blue polo iterations, the campaign boasts a nostalgic Tommy Hilfiger feel.
Ahead of the Canadian artist's upcoming Wonder: The World Tour, the brand has also committed to donating $1 million USD to implement a Sustainability & Tour Greening Program. The initiative involves reducing CO2 emissions by 50% per show compared to his 2019 tour, whilst repurposing surplus emissions. Every element of the tour is also being considered as Shawn Mendes will also be styled in custom Tommy Hilfiger garments made from liability and deadstock fabrics.
The brand is also set to launch a collaborative capsule collection with Shawn Mendes that incorporates circular design as well as additional material recycling innovations. It ties into the brand's vision to be part of the Wastes Nothing and Welcomes All blueprint by 2030 through changing its approach to garment making. The collection is expected to drop early next year along with other sustainable Tommy Hilfiger products.
To find out more about the "Play It Forward" partnership, head to Tommy Hilfiger's website.