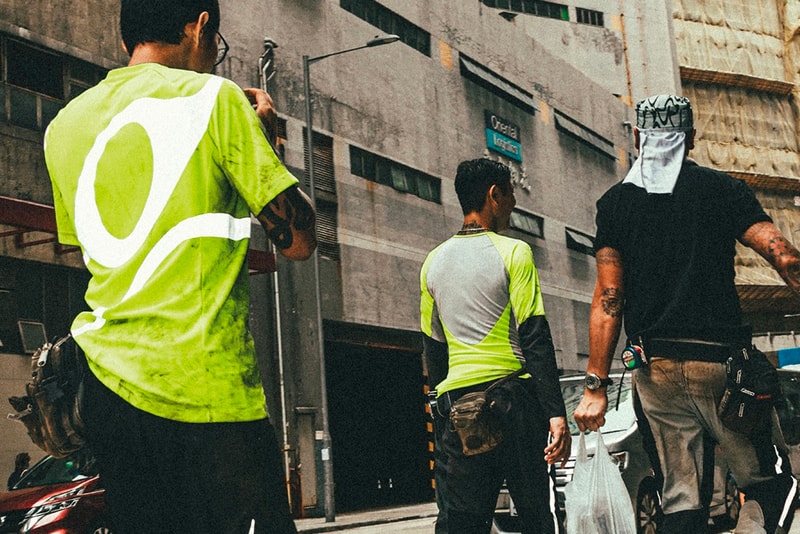 After two years of research, development, and testing, TMS.SITE, a new performance workwear brand based out of Hong Kong, has officially released its "3.0 Industrial Athlete Pants" After earning her Masters in Menswear at the Royal College of Art in London and gaining experience in the industry, TMS.SITE founder Mei Sze looked to establish a workwear brand that would elevate "the worker" and reevaluate their perception within society. Sze's father worked in construction in the '90s, and she spent her early life growing up amongst workers.
Observing construction sites over the years, she found that there was little to no evolution in workwear in the past three decades with trousers often oversized and made of thick and uncomfortable materials. Taking her experience in menswear design, Sze founded TMS.SITE in 2021 to create advanced performance workwear for "Industrial Athletes."
Incorporating sportswear elements, the TMS.SITE pants are optimized to be lightweight and ergonomic "for bodies activating in tough environments on site and offsite in the warming world."  While maintaining the same levels of durability as heavy-weight work pants, the trousers are built with Spandex N6, Cordura N66, and EVA 3.0 Knee Pads to be water-repellant, breathable, quick-drying, adjustable, and stretchy.
Sze worked closely with three steel fixers for the project, who are responsible for laying the foundations for major buildings across Asia. While performing what's known to be the most physically demanding construction jobs, the workers tested the pants in the hot and humid construction sites of Hong Kong over a 3-month period to ensure they could operate well in high-wear environments.
The TMS.SITE workwear pants are now available for pre-order on the brand's kickstarter page. Beyond construction, the pants can also be used for sports such as hiking, climbing, and parkour.
Elsewhere in fashion, Rising London Label Unknown teases new tracksuit and T-Shirt capsule.
Click here to view full gallery at HYPEBEAST