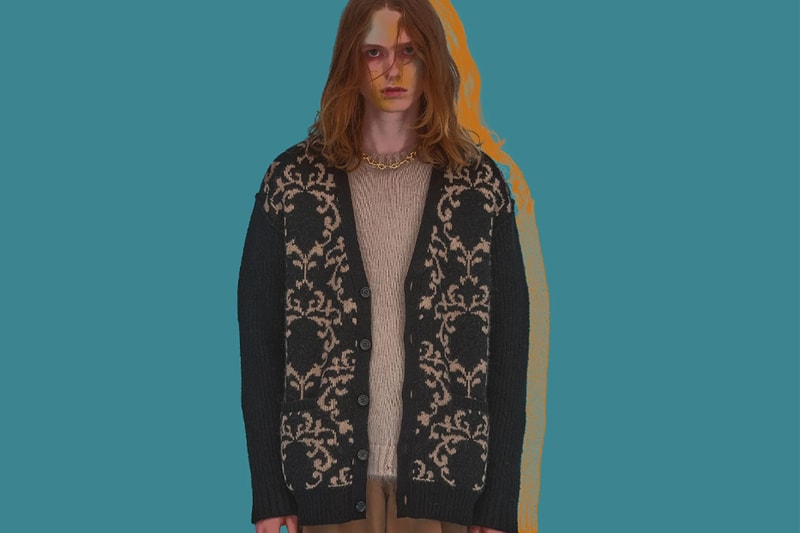 UNDERCOVER has unveiled its Pre-Fall 2023 collection and it is quintessentially Jun Takahashi.
Always one to blend classic silhouettes with versatile constructions and styling, the collection showcases Takahashi's flair for simplicity. The pieces showcase the signature Takahashi graphics, focusing on textiles and patterns to accentuate fundamental wardrobe staples. The Pre-Fall 2023 collection continues to carry over the relaxed silhouette which is highlighted by the slouchy blazers and jackets that loosely fall off the figure.
The collection is colorful and features bold hues in red, electric blue and lime yellow. The bright colors are contrasted by more neutral and earthy tones in the collared bomber jackets, chore jackets and windbreaker jackets -- which provide a great range of outerwear options. Sweaters and multi-pocketed workwear pants are paired together and layered with overcoats or doyle patterned cardigans. Frayed knits and graphic tees with the phrase "I Don't Care" are playfully paired together.
Pre-Fall 2023 spruces up the often moody and cool season with a hint of flamboyance and drama to everyday essentials. Take a look at the full collection above.
In other fashion news, STAPLE x New York Rangers have come together for its second collaborative collection.
Click here to view full gallery at Hypebeast