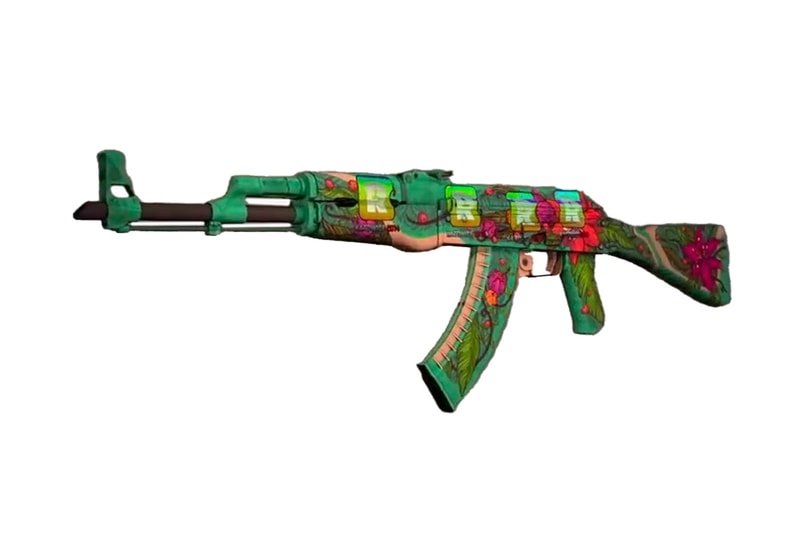 Despite loot boxes being a thing of the past and Valve clamping down on secondhand marketplaces, Counter-Strike: Global Offensive recently saw a staggering sale of a skin. On the Chinese version of Buff, a secondhand marketplace for Steam users to trade CS:GO skins, an AK-47 Wild Lotus Skin was sold for ¥1,095,000 RMB (approximately $160,000 USD). Although other iterations of the skin sell for just thousands on the marketplace, the particularly expensive "Factory New" version has an extremely low float number and four valuable stickers.
For those unaware, when Counter-Strike: Global Offensive generates a weapon skin, a "float" value is assigned and determines if a skin is "Factory New" or "Battle Scarred." Additionally, the gun somehow features four Reason Gaming Holo stickers which are reportedly valued at around $145,000 USD. For reference, sticker-less AK-47 Wild Lotus Skins go for around $13,000 USD.
Despite the staggering price, many users have been rationalizing the sale noting that it was sold for a relatively fair price.
Crazy 1m+ Sale just happened ??

Was this price justified? pic.twitter.com/H60BtqGUBz

— .Nalo (@completelyfucc) March 13, 2023
In case you missed it, Hasbro Marvel Legends readies a Star-Lord Premium Electronic Helmet.
Click here to view full gallery at Hypebeast