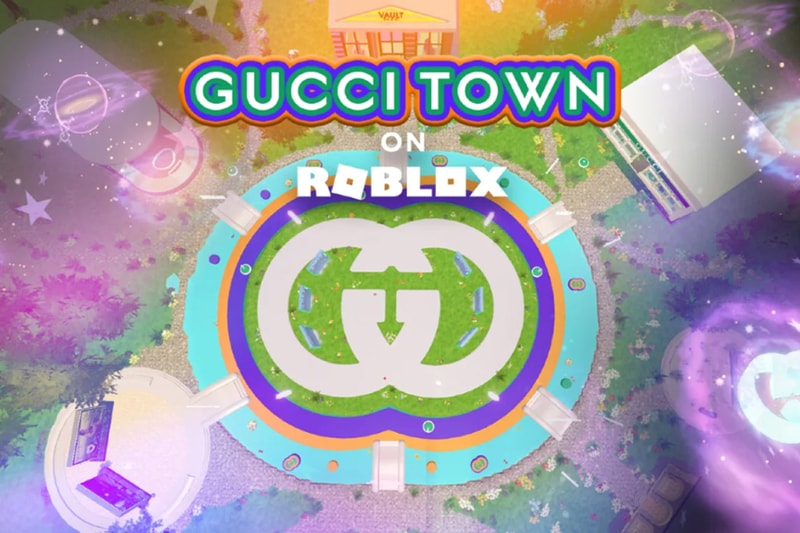 After enterting the metaverse with a digital Gucci Garden on the platform last year, Gucci has launched a "persistent digital space" on Roblox, formally titled Gucci Town.
The virtual gathering space exists as an interactive hub with several mini-games, a cafe and a virtual store selling apparel from the Italian fashion house for in-game avatars. While making their own art in the town's "Creative Corner" and exploring an exhibition space called Vault Plaza, players are encouraged to embrace "the codes" of the leading fashion label.
"The starting point when designing the experience has always been the community," Nicolas Oudinot, Gucci's EVP of new businesses, said in a statement via The Verge. "True to this, we envision the future developments as an open dialogue between Gucci and the recurring visitors. Emerging content creators and talents from the Roblox community will be on board, while we will infuse the ecosystem with new ideas and visual stimuli, as our creative messaging is forever in flux, evolving with the kaleidoscopic vision of creative director Alessandro Michele."
Gucci Town marks the imprint's latest move into gaming — earlier this week, Gucci debuted its own global gaming academy in collaboration with Faceit and the World Health Organization. The initiative, which currently represents four high-performing Counter-Strike: Global Offensive (CS:GO) players, marked the first educational gaming program from a luxury fashion label.
Take a look at Gucci's new virtual space on Roblox above.
Elsewhere in gaming, Epic Games is offering all three BioShock titles for free on PC.
Click here to view full gallery at HYPEBEAST