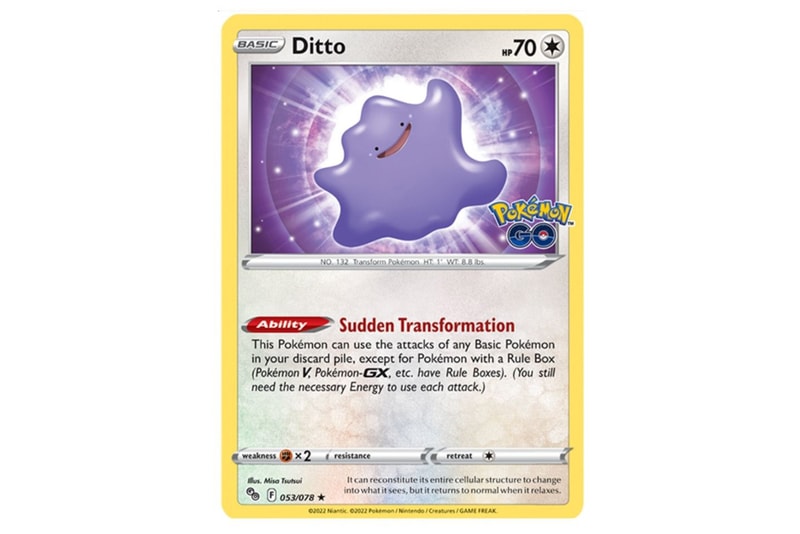 The Pokémon Company has revealed even more new additions coming in the Pokémon GO TCG expansion pack. The company originally showed off 28 cards in the pack last year and has now returned to give fans a closer look at what's to come on July 1.
The expansion will include the mythical Melmetal VMAX and the legendary bird trio Articuno, Zapdos and Moltres. It will also arrive with a transformative version of Ditto disguised as a different Pokémon.
Players will have to look for a special Ditto icon in the lower-left corner of the card. Peeling away a sticker of another Pokémon will reveal the rare creature underneath.
View this post on Instagram
"Note that the Pokémon that rests on top of Ditto can't be used competitively in official matches—only the Ditto itself," the Pokémon Company wrote in its announcement of the cards. "In fact, you'll find a little Ditto icon in place of the typical tournament registration mark!"
A video shared by the company shows Ditto being concealed by Bidoof. It's unknown what other Pokémon Ditto will be hiding under.
The Pokémon GO TCG expansion pack drops July 1.
In other gaming news, Obi-Wan Kenobi is coming to Fortnite.
Click here to view full gallery at HYPEBEAST