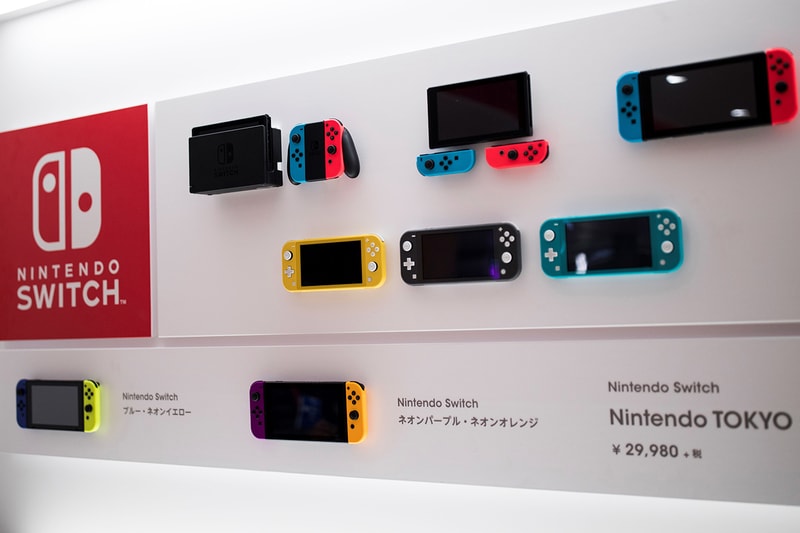 Following the release of the Nintendo Switch OLED Model, rumors are now circulating about a new Nintendo Switch console. Rumors began circulating after keen gamers caught that Nintendo registered the name "NSW" as a trademark through the EUIPO (European Union Intellectual Property Office). Despite just registering the acronym, many are theorizing that an upcoming console could be named the "Nintendo Switch W."
No real information regarding the NSW/"Nintendo Switch W" trademarking, but reports suggest that it could be for the next generation of the Switch. Nintendo's current flagship hybrid console was originally released March 3, 2017 and marked innovation with its home console/portable device design.
Catch a list of what the NSW trademarking covers below and stay tuned for more news.
9. Electronic game program; Downloadable electronic game program. Video game program; Downloadable video game program. Video game cartridge; memory card for video game consoles. Smartphone case; Smartphone cover; Computer game software, Recording; Computer game software, downloadable. Computer programs, recordings; computer programs, downloadable; computer peripherals; compact discs

[audio video]

; ​​downloadable image files. Downloadable music files. Electronic publications, downloadable; headsets; earphones; batteries, electricity; battery chargers; headphones

28. Games; Playing cards; Trading card games; Toys; Vehicle toys; Rag dolls; Dolls; Portable games with LCD displays. Protective film suitable for portable game screens. Video game consoles; Game console controllers; Handheld consoles for playing video games. Gaming equipment; Arcade video game consoles; Board games; Playing cards; Excluding lights, candles and sweets, Christmas tree decorations. Protective carrying case specifically adapted for handheld video games. Joystick for video games. Game cards; Sporting goods; Puzzles
For more gaming news, take a closer look at the Sony PlayStation 5 Console Covers.
Click here to view full gallery at HYPEBEAST