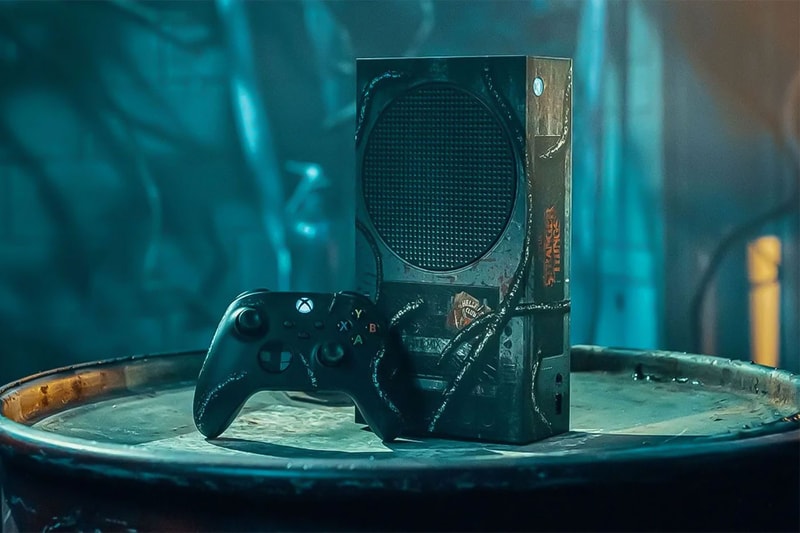 In celebration of the release of the newest season of Stranger Things on Netflix, Microsoft has unveiled a new Xbox Series S.
Paying homage to the show which heavily relies on the '80s pop culture reference, Microsoft has produced an Xbox to look like a cassette player from the Upside Down, rooted in 1980s nostalgia. Microsoft finds itself playing into the Stranger Things cultural phenomenon, creating an exclusively designed Xbox Series S. Called the Upside Down Xbox Series S, the special console features cassette player like buttons below the fan grill, as well as the Stranger Things logo on the side. The controller and the console also feature a weathered look, as if it has been entrapped in the tendrils, vines and the vicious floral and fauna found in the Upside Down. To complete the look, the Xbox Series S comes with a hazmat container.
In the past, Microsoft has designed special edition consoles including a furry Sonic the Hedgehog-themed Xbox controllers. Stranger Things fans in the Los Angeles region had a chance to win one of these custom consoles at the L.A. Live's Xbox Plaza last week. Global fans who would also like to get their hands on a Stranger Things console must follow Xbox's official Twitter account for sweepstakes win, similar to the Top Gun: Maverick Xbox Series X contest.
In case you missed it, take a look at Capcom's new trailer for Street Fighter 6.
Click here to view full gallery at HYPEBEAST