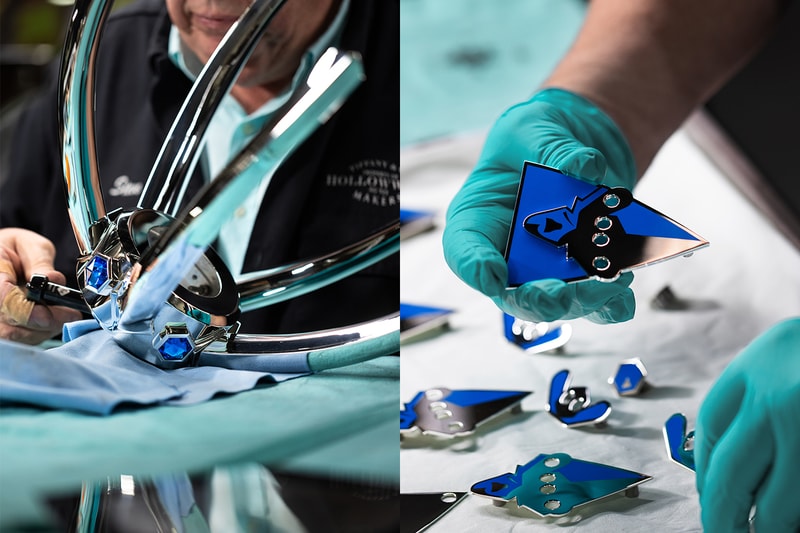 After announcing the ticket sale date for League of Legends World Championship 2022, Riot Games' League of Legends Esports has now announced a new multi-year global partnership with Tiffany & Co. Naming the iconic luxury jeweler as its official trophy designer, Tiffany & Co. has redesigned LoL Esports' crown jewel, The Summoner's Cup.
"The Summoner's Cup is a symbol of greatness in esports and the crowning achievement in League of Legends," said Naz Aletaha, Global Head of League of Legends Esports for Riot Games. "The teams who hoist it represent the best of our sport – their mastery forever a part of LoL Esports' history. As we looked to build on the prestigiousness of winning a World Championship, there was only one partner we aspired to collaborate with on the Summoner's Cup. Tiffany & Co. is a storied brand and the preeminent designer of the world's greatest sports trophies. We're honored to partner with them to celebrate our past, present, and future World Champions."
"We are excited to continue our partnership with League of Legends Esports and the opportunity to be a part of the brand evolution for the world's most popular Esport," said Alexandre Arnault, Executive Vice President, Product and Communication, Tiffany & Co. "Creating the Summoner's Cup is another important moment for Tiffany in the world of Esports and an exciting new chapter in our 160-year legacy handcrafting sports trophies."
Created in close collaboration with LoL Esports, Tiffany & Co.'s take on The Summoner's Cup weighs 44 pounds and stands approximately 27 inches. The contemporary sterling silver creation is perfected over four months with 277 hours of work by the House's expert artisans at its hollowware workshop in Cumberland, Rhode Island. The extensive creative process reflected Tiffany's heritage and forward-thinking craftsmanship, utilizing tools and techniques dating back to the mid-19th century, along with cutting-edge innovations.
The Tiffany & Co. Summoner's Cup will be awarded to the team that tops League of Legends World Championship's return to North America this October. Riot Games, LoL Esports, and Tiffany & Co. will globally debut the redesigned Summoner's Cup August 29, 10 a.m. EDT.
In case you missed it, Fortnite recently launched its Dragon Ball Super collaboration.
Click here to view full gallery at HYPEBEAST