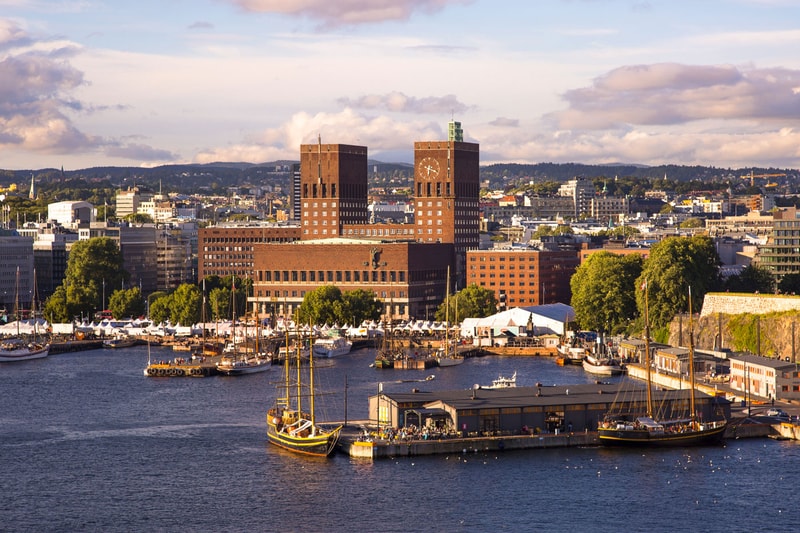 Software Kisi has compiled an ordered list of the top 100 best cities in the world for 2022 based on data comparing "work intensity, institutional support, legislation, and livability" in the current context of rampant inflation and fallout from the pandemic and Russo-Ukrainian War.
According to the study, Oslo — the coastal capital of Norway — is the best city in the world for a healthy work-life balance, moving to the very top from its second-place ranking last year. Kisi reports that Oslo workers take an average of 25 days of vacation a year and receive 707 days of paid parental leave. Additional factors that contributed to its perfect score include good healthcare, high air quality, and receptiveness to remote working.
Out of the top 10, six of the cities are from Europe, and out of the top 30, nearly a third of the cities are from Germany. The highest-ranking American city is Seattle at 32 and the top-ranked Asian city is Tokyo at 14. Other statistics provided include the top five overworked cities which are Dubai, Hong Kong, Kuala Lumpur,  Singapore, and Montevideo in that order.
Factors taken into consideration by Kisi include the percentage of people working multiple jobs, holiday allowances, gender equality, access to outdoor spaces, livability, and much more. Take a look at KISI's top 100 rankings and scoring methodology here.
1. Oslo, Norway
2. Bern, Switzerland
3. Helsinki, Finland
4. Zurich, Switzerland
5. Copenhagen, Denmark
6. Geneva, Switzerland
7. Ottawa, Canada
8. Sydney, Australia
9. Stuttgart, Germany
10. Munich, Germany
In other news, New York City's last payphone has been removed.
Click here to view full gallery at HYPEBEAST