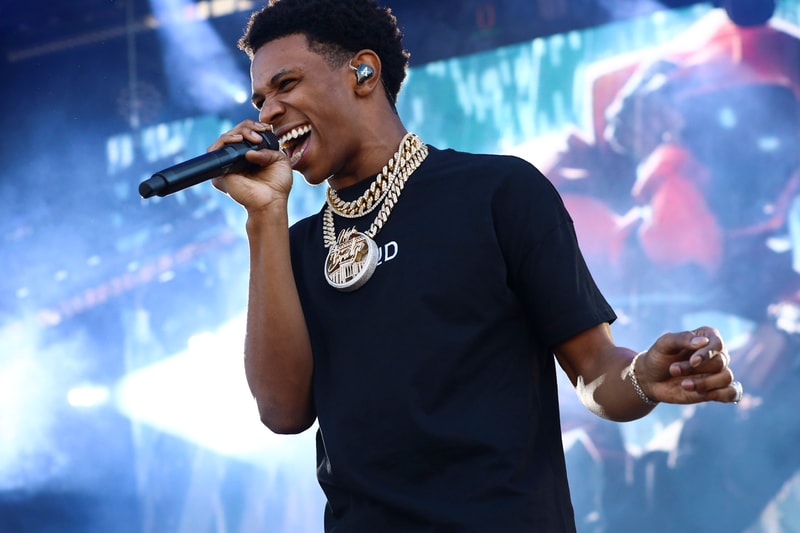 A Boogie has shared a new track called "Ballin," produced by Wheezy, Don Cannon, Lee Major and Sean Momberger.
"Got my hoodie on like Melo in the garden / Got my money up / I'm ballin' like LeBron son (Yeah)," he raps in one verse. "They want me to lose my breath (Hm) / So, I got to watch my step (Hm)."
While the New York rapper will no longer be dropping his new album tomorrow, it seems like he'll continue to feed fans new music in the meantime.
A Boogie's Me vs. Myself was initially slated to release on November 4 but the rapper pushed back the date in order to avoid falling on the same day as Drake and 21 Savage's Her Loss.
The rapper was candid about now wanting to compete with Drake on the charts, writing on his Instagram story, "Sorry but album dropping in December now, Drake was dropping same day and I'm not with that," alongside laughing emojis.
Me vs. Myself will now premiere on December 9, giving A Boogie a whole month to continue to tease the project. Before "Ballin," he shared the album cuts "24 Hours" with Lil Durk and "B.R.O." with Roddy Ricch,
Stream A Boogie's new song "Ballin" now.
In other music news, Drake, 21 Savage, Megan Thee Stallion and more have signed a petition to restrict the use of rap lyrics in court.
Click here to view full gallery at HYPEBEAST