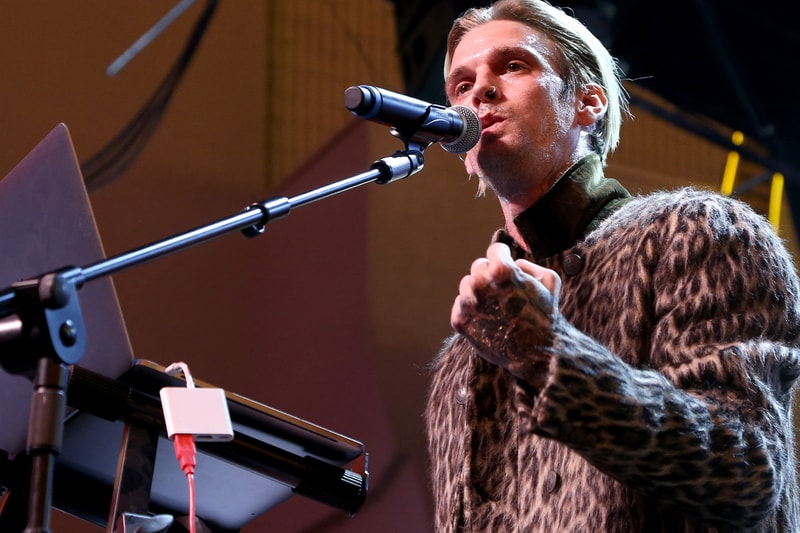 "I Want Candy" singer Aaron Carter has died at 34 years old.
According to reports, he was found dead in the bath in his home in California on Saturday morning, with Los Angeles County police arriving at the scene around 11:00 a.m. after responding to a report of drowning. Representatives for Carter confirming the news, stating, Right now it's a really bad time, we're trying to figure out what happened and what the cause of it was." They added, "We're just as upset as everyone and hope that fans can give thoughts and prayers to his family."
Melanie Martin, the mother of Carter's son Prince, also released a statement. "Your thoughts and prayers are greatly appreciated," she said, adding that she is "still in the process of accepting this unfortunate reality."
Carter is the younger brother of Backstreet Boys member Nick Carter. He forged his own music career in the late '90s and released a total of five studio albums between 1997 and 2018, with his second record Aaron's Party selling three million copies. His late career was plagued with debt, issues with drug addiction and health and public accusations against his siblings, but he revealed in an August 2022 interview that he is almost five years sober and has plans of making a comeback. "I am not how some people try to paint me. If somebody wants to call me a train wreck, well I've been a train that's been wrecked multiple times and derailed by many different things," he told Daily Mail. "But I rebuild, get on the tracks and keep going."
Click here to view full gallery at HYPEBEAST