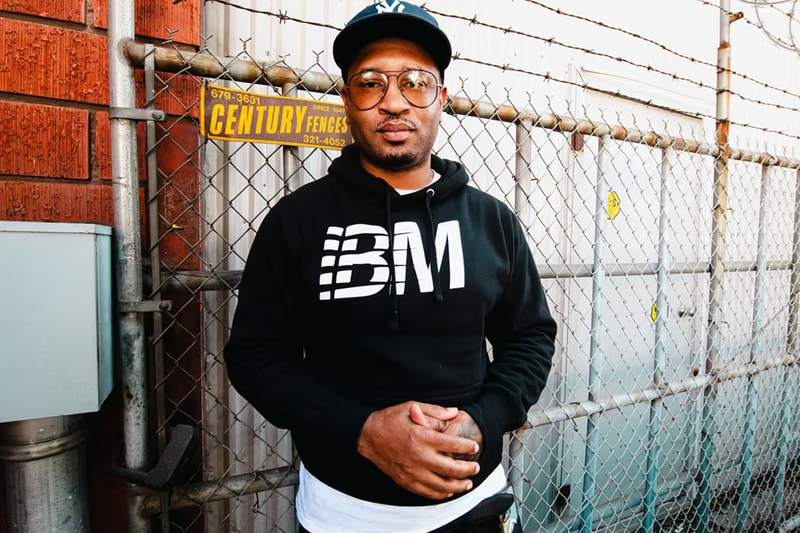 Becoming a rapper was never in the cards for Luce Cannon. Born and raised in Los Angeles, Cannon fell into the production side of things by sheer virtue of his surroundings: everyone around him was hustling to make it as a rapper, from his neighbor for Nipsey Hussle to his childhood friend Drakeo the Ruler. They all needed beats, and he had an ear for rythym.
Cannon still resides in Los Angeles and can still be found working on beats, but within the past few years his approach to making music has undergone a seismic shift. Following the deaths of Hussle and Drakeo, Cannon was provoked to reconsider his reasons for creating music. This led him to step out from behind the boards and get in front of the mic.
Until now, his career has been based on writing and producing for other artists, but he's recently begun delivering his own raps, touching on the loss of his friends, grappling with grief and the ongoing epidemic of violence in the music business. Last year, Cannon dropped a string of singles, including a posthumous collaboration with Drakeo entitled "Ball Out," a track they were working on before the rapper's tragic death.
"Before Drakeo died, I was working on a lot of projects for him," Cannon tells Hypebeast. "We did a bunch of songs together and I was really focused on building him up after he got out of jail. The last day we were in the studio, we made "Ball Out" before I had to fly out to New York, and the next day I got the call that he was gone."
For Cannon, the loss of Drakeo compounded on that of Hussle three years prior. The producer had begun working with Hussle when Cannon was just 17 years old. Along with YG – who Cannon introduced to Hussle – the trio created a little-known gem, 2011's "Bringing California Back."
"We grew up together, so he was always big bro to me," Cannon says of Hussle. "When it came down to producing and writing and stuff like that, I was always there with him from the beginning to the end."
Following Drakeo's passing, Cannon took a brief hiatus from making new material to process what had happened. He also committed himself to taking on a bigger role in the life of Drakeo's son, who he considers to be like a nephew.He returned in April 2022 with "Run It Up" and later that summer, began collaborating with other artists again, teaming up with fellow L.A. native Kalan.FrFr for "Don't Be Late." That release was followed by the solo "Can't Save You," which hears Cannon ruminate on the loss of Drakeo.
While most rappers – even those with a decade-plus of industry experience behind them – struggle to sell out their first few shows, Cannon will be performing in front of one of the largest crowds in the business. This July, the producer-turned-rapper will be joining Drake and 21 Savage on the road as an opening act for their It's All A Blur U.S. tour.
The tour will be a major turning point in the career of someone who, up until now, has operated behind the scenes. Cannon has long stood back from the limelight, content to be in the background simply supporting his friends from afar. It's a mindset he maintains today in regards to his own budding rap career. In spite of the tour's celebrity status, Cannon is intent on giving a performance that allows him to write his own story as a rapper, not merely an associate of its headliners.
"I want people to remember me for me, not just because I was on tour with superstars."
"I want people to remember me for me, not just because I was on tour with superstars," he says. "I just want to be on my own in my own lane and stand on my own, so I've been practicing to make it the best I can."
With all that Cannon has overcome, it wouldn't be wise to bet against him. He's proven his tenacity time and time again to rise above trauma and channel his grief into what he knows best – making music. Amid the preparation for tour, Cannon also shares that he's putting the finishing touches on his debut album. It's a record he hopes will not only flex his skills as a rapper but will also pay homage to those who have supported him on his come-up. After all, there's never a bad time for a new beginning.
Click here to view full gallery at Hypebeast