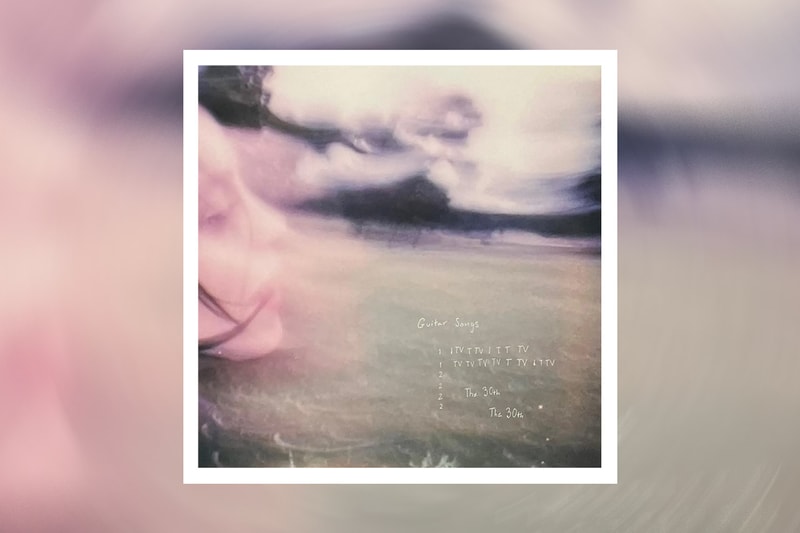 Billie Eilish has surprise-released a new EP, titled Guitar Songs, with two new tracks: "TV" and "The 30th." The former single was previously performed on Eilish's tour and features audio recorded from an audience at an AO Arena show, while the latter is entirely new to fans.
Eilish took to social media to share the two-track project, writing, "a little surprise for youuuuuuuu…… TWO NEW ONES!!!! 'TV' and 'The 30th' !!!!!!!!!!!!!!!! these songs mean so so much to me. i am so happy for them to be yours."
View this post on Instagram
"Finneas and I really wanted these to be yours as soon as possible. So here they are!" Eilish said in a statement. "Performing 'TV' on tour was such a highlight for us too, so we took the audio from the first night we played it in Manchester and put it in the song. I get shivers every time I hear it."
In tandem with the two-track project's debut, Eilish sat down with Apple Music's Zane Lowe to talk about both her latest work and her massive Happier Than Ever world tour. Notably, the chart-topper told Lowe that her "TV" lyric referencing the recent overturning of Roe v. Wade — "The internet's gone wild watching movie stars on trial/While they're overturning Roe v. Wade" — was written prior to the Supreme Court's decision.
"I had this, I guess, now that I think about it, unrealistic hope that that wouldn't happen," Billie said. "We wrote that line when the news got out about the fact that they're considering overturning it, and we wrote that line then. It's a really scary world right now."
Listen to Billie Eilish's Guitar Songs on Spotify and Apple Music below.
Elsewhere, Lil Uzi Vert has shared a new track titled "Hittin My Shoulder."
Click here to view full gallery at HYPEBEAST