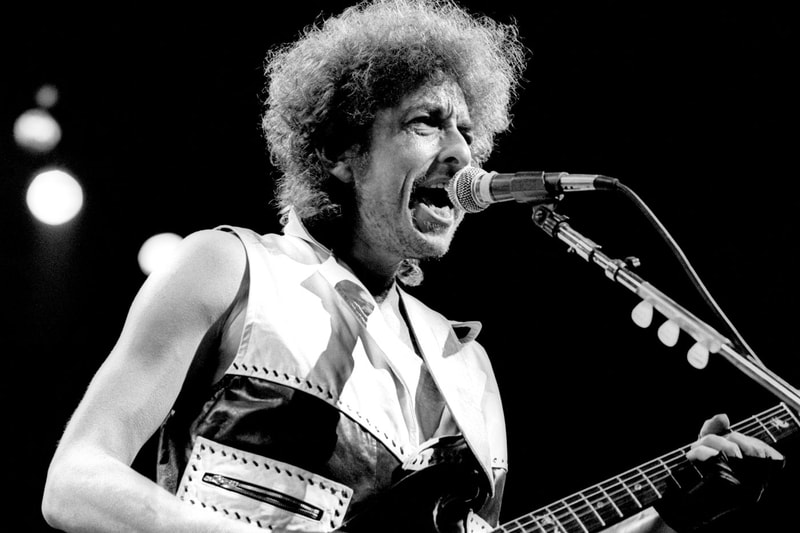 Bob Dylan's first re-recording of "Blowin' in the Wind" in 60 years is estimated to sell for £600,000 GBP to £1 million GBP (approximately $1.25 million USD) at auction.
Christie's will be responsible for the sale and will be offered in The Exceptional Sale on July 7. Dylan's re-recording of the track, which he wrote and recorded in 1962 and released the year after, was done with GRAMMY-winning producer T Bone Burnett and is the first recording done on NeoFidelity, Inc.'s Ionic Original disc, which "advances the art of recorded sound and marks the first breakthrough in analog sound reproduction in more than 70 years, achieving dramatic improvements in listening experience and durability."
Peter Klarnet, Christie's Senior Specialist, Americana, Books and Manuscripts said, "Christie's is excited to be offering this unique recording of Bob Dylan's 'Blowin' in the Wind', one of the most important songs written in the last century, on this groundbreaking new 'Ionic Original' format. I very much share T Bone Burnett's passion for the sonic excellence of analog sound and it is fitting that this important development is being offered as a stand-out lot in The Exceptional Sale, London on 7 July 2022."
Burnett, who also owns NeoFidelity, Inc., added, "Sixty years after Bob first wrote and recorded 'Blowin' In The Wind', he is giving us a new recording of his song; one that is both deeply relevant for our times and resonant with decades of the artist's life and experience. We're grateful to Christie's for their belief in the 'Ionic Original' and for presenting Bob's masterful recording to the world in a unique and meaningful way.""
In case you missed it, Kurt Cobain's 1969 Fender Mustang from the "Smells Like Teen Spirit" music video sold for $4.5 million USD.
Click here to view full gallery at HYPEBEAST