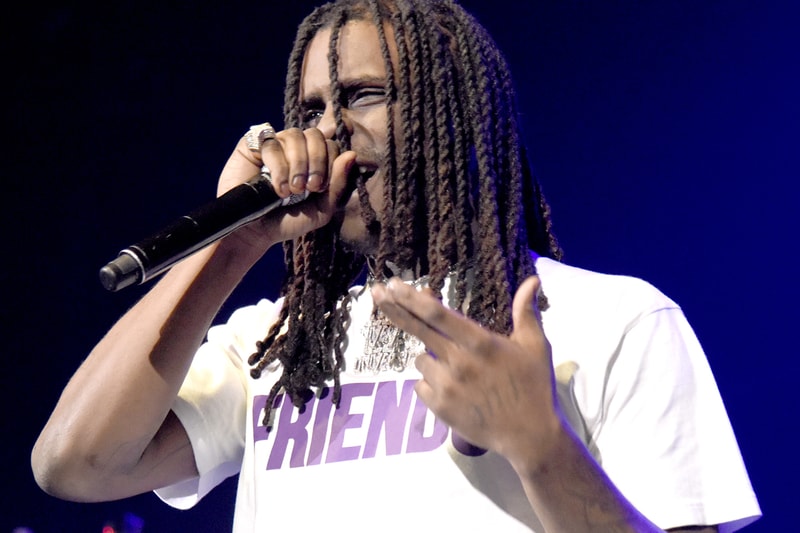 Chief Keef has officially launched his new record label, 43B [Forget Everybody], in partnership with RBC Records/BMG.
The new venture will provide artists and producers "who are shifting music and culture" with distribution and marketing services, resources, guidance and infrastructure to navigate today's industry. The name 43B, which stands for Forget Everybody, emphasizes "the importance of individuality and autonomy—two factors that have played heavily into Keef's path as an artist."
Joining Keef as the label executives are his longtime manager Idris Dykes, who will be serving as co-CEO, and Sophie Kautz, who is the Head of A&R and Marketing. Meanwhile, Atlanta's Lil Gnar is named as the first artist on the 43B roster as he "is emblematic of the values and vision he hopes to foster with his new venture."
"43B has been a passion project of mine for over a year and I'm ready to give artists that are changing the game a label where they can really succeed. I've been independent for almost 10 years, so I want to pass on my knowledge of the industry to artists who are shifting the culture so they can make it to the top," Keef said in a statement.
Elsewhere in music, Julian Casablancas sold his stake of The Strokes catalog to Primary Wave Music.
Click here to view full gallery at HYPEBEAST