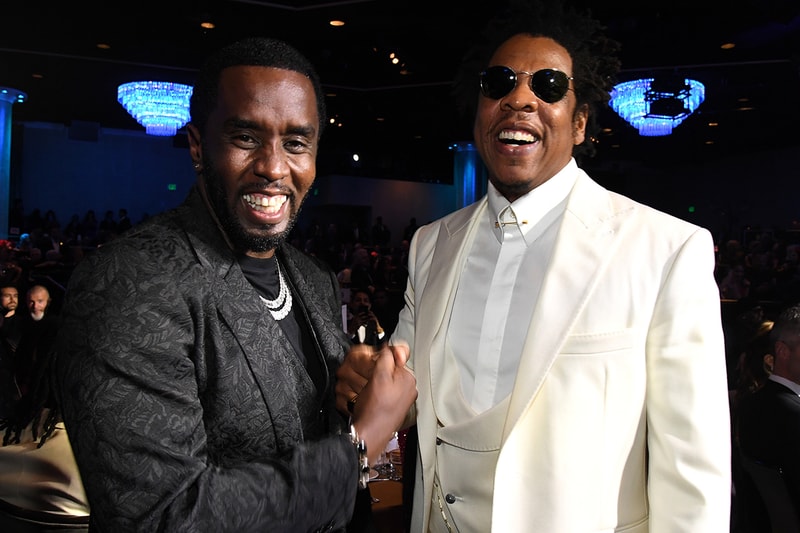 JAY-Z and Diddy celebrated The Notorious B.I.G.'s 50th birthday over the weekend in conversation on Twitter Spaces.
May 21st would have been Biggie's 50th birthday. The legendary rapper died in March 1997 after he was tragically shot in Los Angeles. Months prior to his death, the world and the hip-hop community suffered another loss with the murder of Tupac Shakur. Having lost two iconic MCs in the span of less than a year, rap music saw a devastating blow to the industry. On Twitter Spaces hosted by TIDAL, JAY-Z was joined by Diddy, Fat Joe and others to speak about the influence of Biggie Smalls. Hov shared, "As far as Big and 'Pac and pushing forward that's just me being a student of the game and loving the game and loving the culture and wanting to push the culture forward." He added that the loss of both Tupac and Biggie was felt across the industry and spoke about the effects of their death,
"That was the challenge that I was faced with and that's a void. That's a big void. Others stepped in to fill it as well, not just myself. That's a big void. That's the two pillars right there. Imagine that, within a year."
Diddy quickly chimed in to compliment JAY-Z on filling the "void" left by the two powerhouses saying, "Bro, you filled them shoes though. You came in and we definitely give thanks. You definitely came, and I just know how much Big really looked up to Jay." He continued,
"They looked up to each other. That is crazy you had to step into the shoes of two people. That's all it was was those two people. They had things on lock.

Hov was coming, but it was like these two cats was just so big, and so to have all of that come on you and have that responsibility to keep this shit fly and keep the art of it going. I think Hov kept the art of it going and take where they was at and take it even higher."
Take a listen to the full Twitter Spaces conversation below.
Tomorrow join @TIDAL on Twitter Spaces as we toast to BIG on the eve of his 50th birthday.

Hosted by @ElliottWilson joined by special guests.#TIDALBIG50

— TIDAL (@TIDAL) May 19, 2022
In other music news, The Notorious B.I.G.'s estate has released a new single titled "G.O.A.T." featuring Ty Dolla $ign and Bella Alubo.
Click here to view full gallery at HYPEBEAST