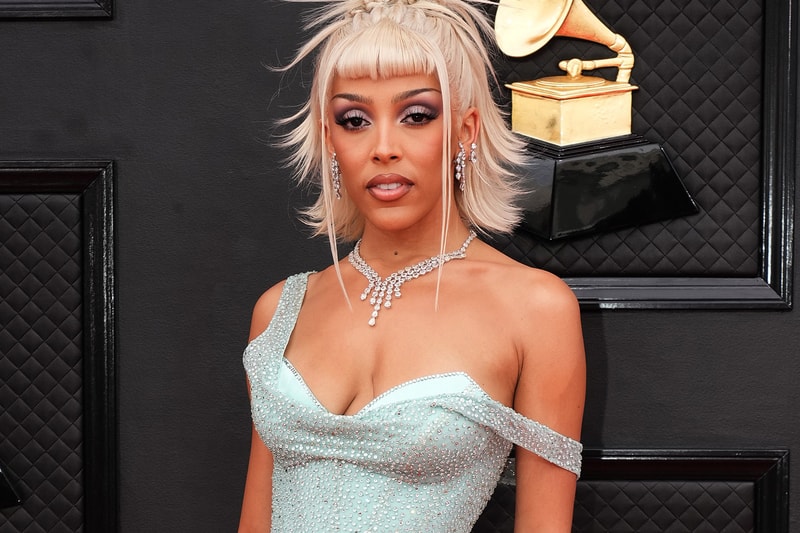 Doja Cat has revealed that the follow-up to 2021's Planet Her will be "predominantly rap," in a new cover story for Elle.
In the interview, which took place prior to her dropping out of summer festivals and tour dates with The Weeknd due to tonsil surgery, the "Need to Know" singer explained that she has not yet started working on the new album due to her busy schedule. She did, however, confirm that the record is "coming up" before expressing her excitement about the forthcoming project.
"I have been getting songs and things sent to me," she said. "Oh fuck, I wish I could tell people! There's some really cool stuff that I got sent from friends. They're all working on beats, and I'm giving them notes and they know what I want, so I'm excited."
Additionally, the Grammy-winning artist spoke about her perceived identity as only a pop star and not a rapper, claiming that "real fans" know where she started. "I've rapped since the beginning, and I really couldn't even sing that well to begin with—I got a lot better," Doja said. "I use my voice as a tool to create these worlds, and it's fine if people think that I can't rap."
Later on, Doja referenced a previous JAY-Z interview, in which he touched on the "irony in rap" playing a key role in its success. "When you take something that isn't supposed to be what people perceive as rap and mix it in, it creates something new and inspiring," she said. "I love the irony."
Elsewhere in music, Lupe Fiasco is teaching a course in rap at MIT.
Click here to view full gallery at HYPEBEAST